Kim Kardashian has been keeping a secret.
In the most recent episode of Hulu's The Kardashians, the Skims founder revealed that after hosting Saturday Night Live back in October 2021, she got a secret tattoo that she hid for 2 years.
She previously vowed to never get a tattoo, saying she would never "put a bumper sticker on a Bentley," but it seems she changed her tune after some convincing from her sister Khloe Kardashian.
She shared that after her first kiss with her former boyfriend and SNL star Pete Davidson, a group of them ended up at a tattoo parlour and she took the plunge at 4.30 am.
"The night I hosted SNL, me and all my friends got matching tattoos and everyone got them on their hands and I was like, 'There's not a shot I will get a tattoo,'"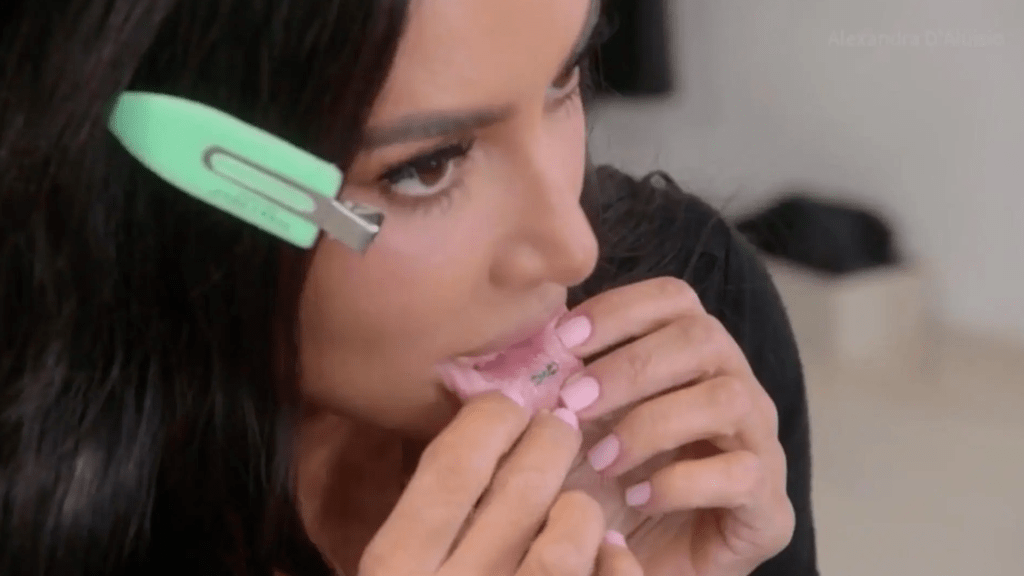 She then revealed the ink of an infinity simple on the inside of her lower lip.
"I finally put a bumper sticker on a Bentley," she quipped.
"No one knows, no one sees it," Kardashian continued.
"I forget [about it], but every once in a while I'll be flossing my teeth and I'll see black and I'll go, 'What's this black in my mouth?!'"
Pete Davidson got his own infinity sign tattoo along with the names 'Jasmine' and 'Aladdin', which was a nod to the skit they performed together on SNL.
While Davidson got other tributes to his former girlfriend tattooed on his body, it seems that after their breakup in 2022, he's covered them while Kim has kept hers.