Elon Musk has confirmed in his new biography that him and Grimes have a third child together and the name is as strange as you'd think.
The 52-year-old billionaire shared the news in his upcoming biography and then went on to confirm the name on X, formerly known as Twitter.
Their son is named Techno Mechanicus, or Tau for short.
Tau Techno Mechanicus

Circumference/Diameter

— Elon Musk (@elonmusk) September 10, 2023
Can't say we've heard of that one before…
As far as we, and the public knew, the couple shared two children together, X Æ A-Xii and Exa Dark Sideræl Musk, before seeming to have split for a second time.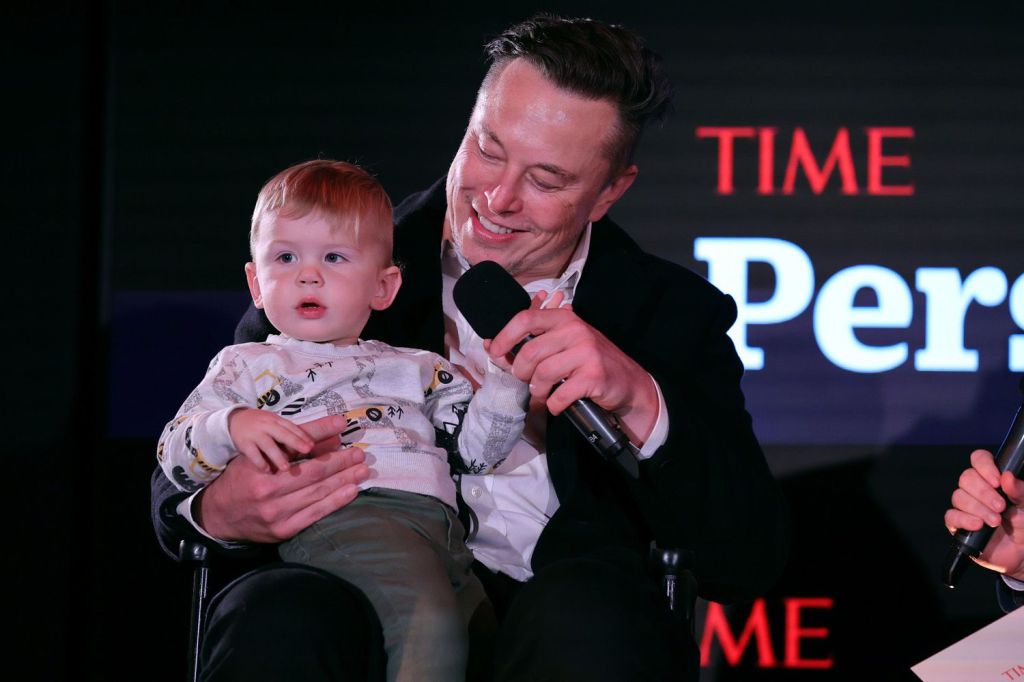 Grimes was in a 'serious' relationship with leaker Chelsea Manning until early last year although she has previously described her relationship with Musk as 'fluid'.
It seems the pair have a pretty off and on relationship, so it's unclear whether they were together when they welcomed this child and exactly how old the child is.
Musk also welcomed twins with Shivon Zilis about a month before his second child with Grimes was born in December 2021.
This is a lot to wrap our heads around.
He also shares six children, including another set of twins, with ex-wife Justine Musk, meaning he's now a father of 11…
Take that in.
He's previously spoken about his concerns over the 'overpopulation crisis' and it's so-called effect on global warming which again, doesn't make sense to us.
"Doing my best to help the underpopulation crisis. Population collapse due to low birth rates is a much bigger risk to civilization than global warming" he wrote on Twitter back in June last year.
I think you've helped that supposed 'crisis' enough with eleven children Elon.
Want more? Here's a bit we love from Will & Woody – catch the boys weekdays from 4PM on KIIS101.1!