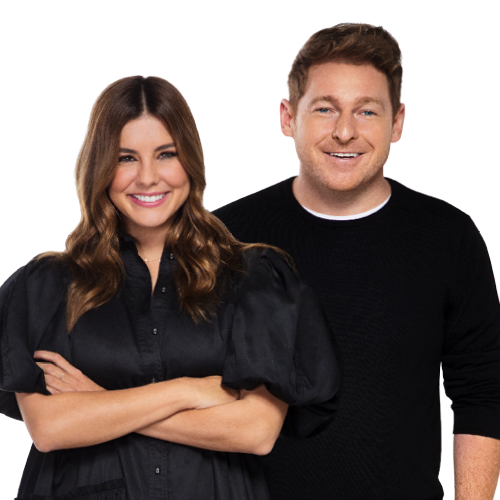 Weekdays 6AM-9AM
Jase & Lauren
Hear it. Love it.
Lauren Phillips joins Jason 'Jase' Hawkins for Jase & Lauren in the Morning on Melbourne's KIIS 101.1.
Genuine and relatable Melburnians, Jase & Lauren will bring their local knowledge, humour and upbeat warmth to listeners each morning, starting conversations about all the things that matter to Melburnians – from what's hot and fun around town, to the latest in footy and more.
Hear Jase & Lauren in the Morning weekdays from 6-9AM on KIIS 101.1
Get in contact!
Phone: 13 1065