You may have read what could be today's most un-surprising headline, but yes, the news is true:
Kim Kardashian has worn a revealing dress.
The dress, by Thierry Mugler, is one basically only Kim could pull off.
It features a crazy amount of cutouts, and could cause a worldwide shortage of Hollywood Tape!
Feast your eyes on the dress making its first appearance on the catwalk back in 1998.
And now, with Kim popping it on for the 5th annual Hollywood Beauty Awards in LA…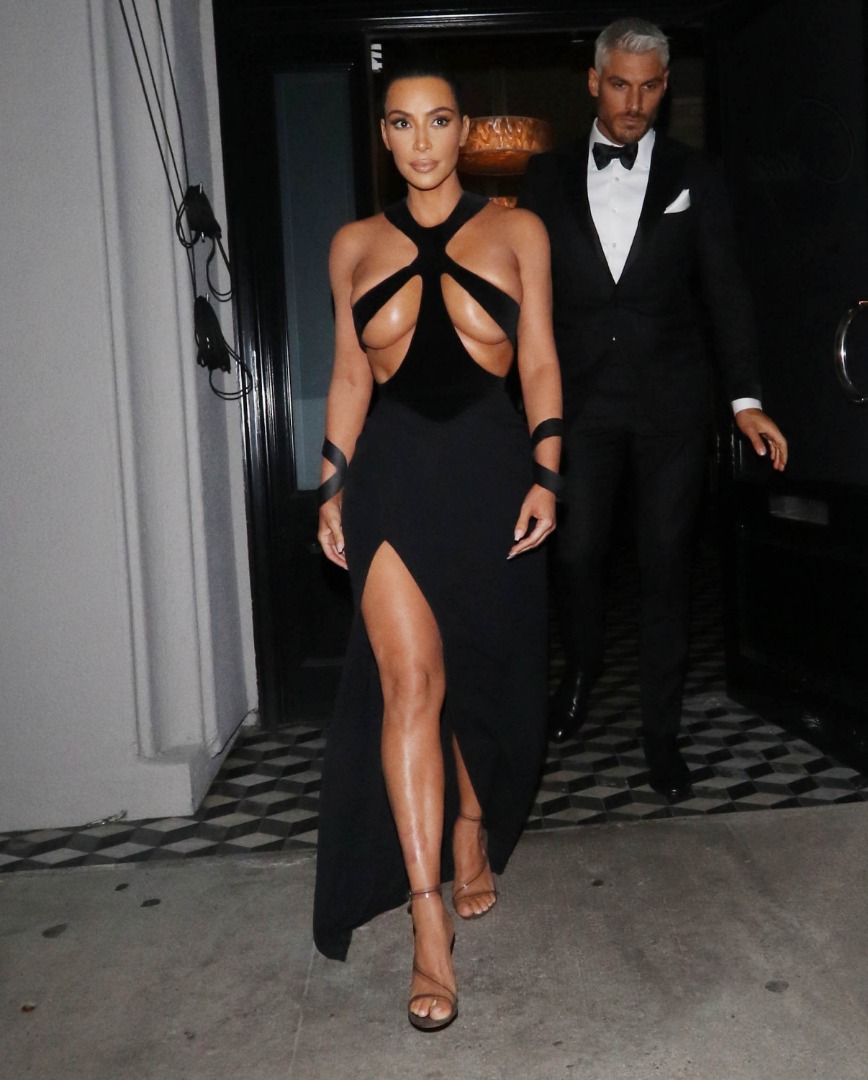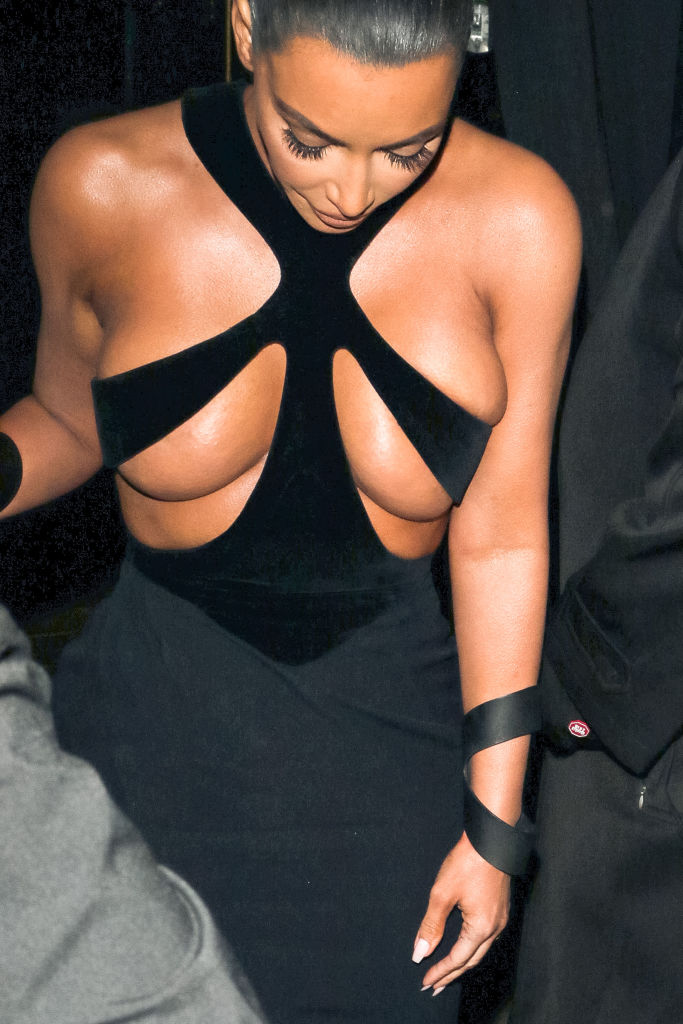 What do you think of Kim's look?