Imagine this; it's 5pm, you've had an unbelievably busy day, and you're still unsure of what you're making for dinner.
The very last thing you want to do when you get home from an exhausting day is to spend forever in the kitchen preparing your next meal.
You've had the classic winter warmer meal, but now you're after something different.
Well, we've got you covered!
These gorgeous weeknight wonders are easy, quick, and perfect for a delicious family meal.
And with the weather starting to warm up, you can indulge in some of the best food the new season has to offer.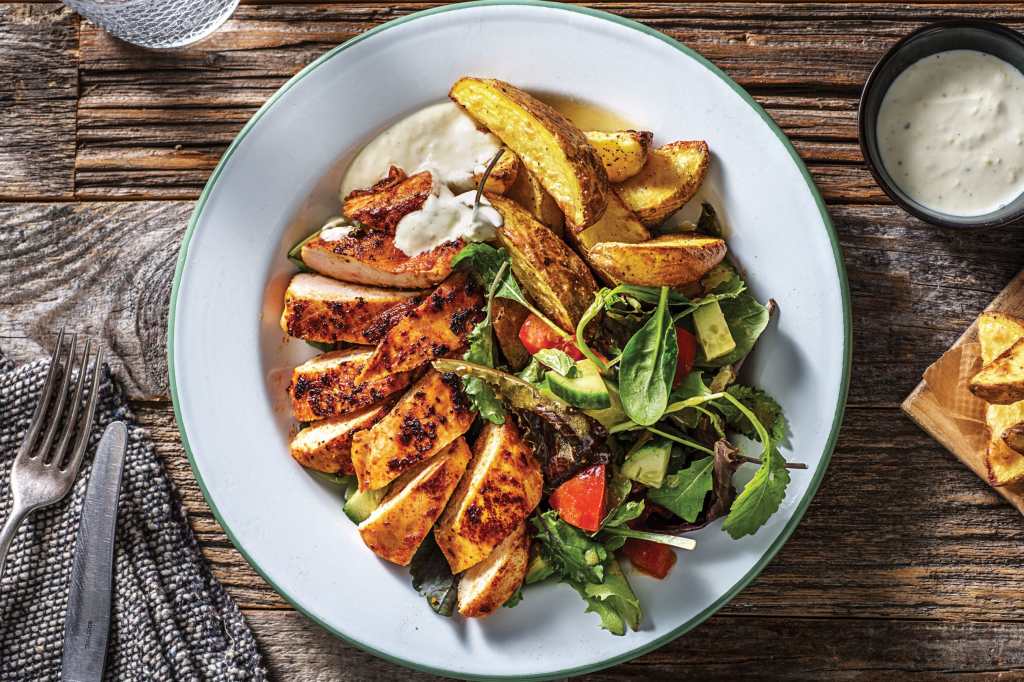 Think of it as chicken and chips – but with a twist!
This super-simple recipe has a cooking difficulty level of one which means anyone can master it!
Prep time is just 35 mins and it's totally low-calorie which means you won't feel guilty chowing it down.
Bon Appetit!
Nothing screams summer food quite like the taste of fresh Salmon.
And this recipe is not only healthy – but also cost-effective as most of the ingredients, you'll already have in your kitchen.
Taking just 20 minutes to cook, you'll have extra time on your hands to sit down and enjoy it – glass of wine in hand!
Fish not your fancy? Sometimes, a burger is what you need!
Rather than heading to a restaurant, make this delicious meal in the comfort of your home.
And don't worry – chips are included so it's a guaranteed hit.
Happy cooking!
Brought to you by Kevluck.