A photo of a bar of stainless steel 'soap' has caused minds to be blown right across social media.
One thing's for sure – you either absolutely already know this (and have done for years) or this is 100% brand-new information.
For me, I'm one of the ones who was today years old when I found out what this stuff does.
The photograph, which recently resurfaced on the Mums Who Cook & Bake Facebook page, shows a piece of stainless steel which looks like a bar of soap hanging on a rack at Daiso.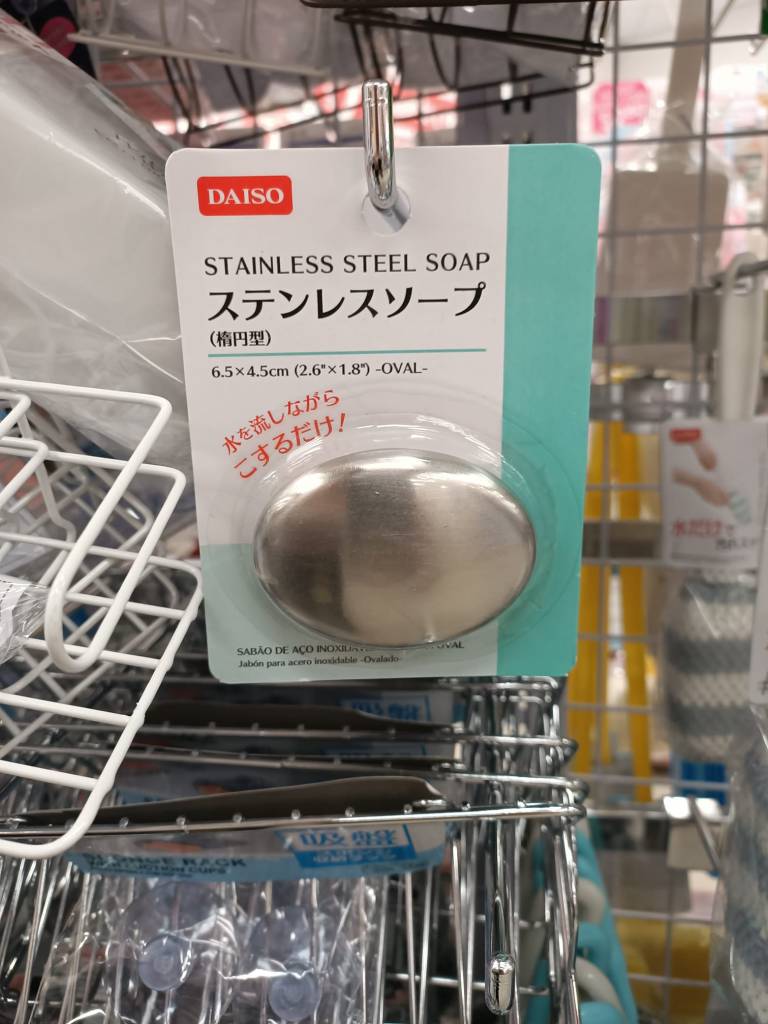 The caption read: "For when you cut onions or something. I rub my hand on the sink but now there's a 'soap'"
"Huh?" I said out loud.
I scrolled down to the comments… which made my heart quicken and my eyes widen.
"All you do is wet the steel 'soap' and rub it against your fingers and palms as if you were using a normal bar of soap," was one of the first comments.
"Why not just use soap?" said the next
"Soap doesn't draw the smell of onion and seafood out of your hands" was the reply.
WAIT. A. DAMN. SECOND.
Stainless steel neutralises stinky food smells from your hands…?
The comments continued with this revelation, which some said you can get the same result from rubbing their hands on anything around that's stainless steel.
"Oh my god why didn't I invent this??? Rubbing my hands around the sink after chopping garlic"
"Instead of steel soap we can use any steel utensil. For eg. Stainless steel spoon. I have tried that & it works"
But it seems I wasn't alone in learning something completely new, that was seemingly under my nose the whole time.
"Learn something new everyday! Thanks everyone"
"Wow I have never heard of this. Off to daiso tomorrow! Thx for sharing."
"*reads comments* not gunna lie I knew none of this and am definitely going to be testing it out"
"Wow, I've never heard of that trick."
"Whaaaaaaaaa is this? I just been crying and suffering tbh"
Don't know about you guys but I've never wanted to go chop an onion or devein a prawn than right now, just so I can wash my hands with this thing.
You can get one at Daiso for about $2.80.
Want more? Here's one of our fave moments from Jase & Lauren – they're always up to something! Weekdays from 6AM on KIIS 101.1!