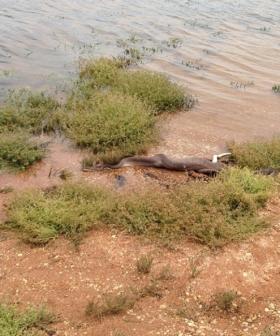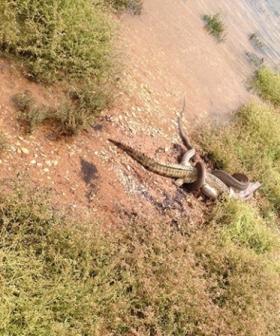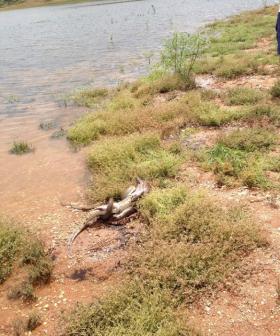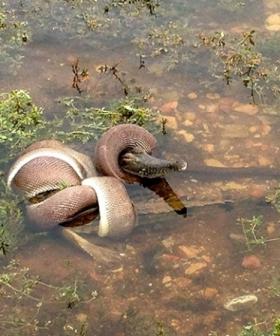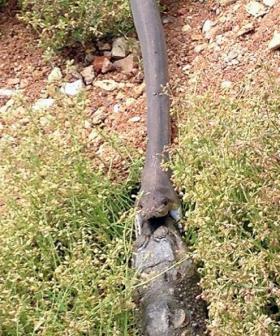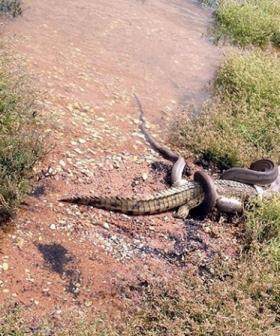 Forget Snakes On A Plane we're guessing the next big Hollywood blockbuster is going to be based on this epic battle photographed in Queensland's north!
An enormous water python has devoured an (approx) metre-long fresh water crocodile in an epic 3 hour duel that shocked onlookers including a rowing club at Lake Moondarra, near Mount Isa in Queensland on Sunday.

Above: SNAKE SWALLOWS CROCODILE NEAR MT ISA
Alyce Rosenthal describes watching a water python strangle and then slowly eat a crocodile at Lake Moondarra in north western Queensland, Australia.
Source: www.brisbanetimes.com.au

Photos: AFP PHOTO / TRAVIS CORLIS / TNT CORLIS
Want more? Here's a bit we love from Will & Woody – catch the boys weekdays from 4PM on KIIS101.1!