Exceptional Canine: Off The Leash
A Stress-free Holiday With Your Dog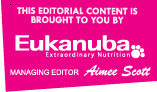 By the Editors of Holidaying with Dogs for Exceptional Canine
Your dog is a part of your family, so it makes sense that you would want him to join you on your family vacation. Anywhere with a new, fun environment makes a great holiday destination for your dog. But before you jump in the car and head off on your merry way, there are a few things to consider.
Before you go:
When booking your lodging, always double check that they provide pet-friendly accommodation. Even if a property advertises that it is pet-friendly, there may be particular times of the year or other circumstances when they won't allow pets.
Ask the right questions:
Are dogs allowed inside?
Is there an additional bond for having pets?
Where are the closest off-leash parks? Are there any beaches or walking trails nearby?
Do they have a fenced backyard, and pet-specific items like dog beds and bowls?
Where are dogs allowed to sleep at night (especially in these colder months)?
Of course, your dog's vaccinations should be up to date before you head off on holiday. And if it's likely that your dog will be socialising with other dogs, make sure he has a c5 vaccination, which protects against Bordetella bronchiseptica (kennel cough). Your dog should also be microchipped, and you should ensure that your contact details are current.
Packing for your pooch
Even if you plan on buying your dog fresh food every day, you should still pack some dry or canned food in case of emergency, or if he is desperate for a bit of a feed. You should also carry a water bowl and fresh water to avoid your dog becoming dehydrated en-route. You'll also need a leash, clean and flea-free bedding and bags for collecting and disposing of your dog's waste.
A smart traveller always carries a first aid kit; your dog needs one too. Your kit should contain:
bandaging material
cotton wool
gauze swabs
irrigating solution
an antiseptic solution such as Betadine (avoid Dettol — it is too strong for animals)
antiseptic cream
bite solution
thermometer
tweezers
a blanket
Gimme five (paws)
When you're searching on www.holidayingwithdogs.com.au for a place for you and your dog to stay, look out for the Five Paw symbol. This indicates that the site has won a Five Paw Award. These awards were created to give special recognition to accommodation facilities that go to special trouble to welcome dogs and are awarded by our readers.
Our current Five Paw winners:
Tyntynder Lodge, Bright, vic
Peck's On Pine — Hobart, Tas
Rainbow Farm — Fleurieu Peninsula/Inman Valley, sa
Best Friend Holiday Retreat — Tarra Valley, vic
Pub Hill Farm B&B & Karibu S/C Cottage — Narooma, nsw
Hollow Log Estate — Daylesford, vic
Uhuru Chalets — Albany, wa
For a complete list of all Five Paw and dog-friendly accommodations, check out the Holidaying with Dogs site.
The ultimate doggie hotel?
Our favorite is the Sebel Pier One in Sydney. Dogs are treated to a trampoline bed, water bowl and room service menu, while the owners enjoy a luxury suite that opens onto the Pier. There's even a pet-sitting service!
However, most of the properties we list are self-contained. Dog owners tend to prefer this type of accommodation because it offers a bit more freedom for the dogs.
Like this article? Get more by following us @ExceptionalCanine or friending us on Facebook.
Holidaying with Dogs is Australia's largest directory of pet friendly accommodation — available both online and in guidebook form — and features more than 2000 pet-friendly destination ideas. Go to holidayingwithdogs.com.au to find a destination or to order a copy of the guidebook.
Want more? Here's one of our fave moments from Jase & Lauren – they're always up to something! Weekdays from 6AM on KIIS 101.1!