Now we are all trapped inside our homes, streaming services like Netflix and Stan are becoming blessings sent from the gods – more than they already were.
So of course, we'd only want the best when it comes to what TV you are actually watching all those shows and movies on. I mean, are you seriously supposed to accept a life without seeing Joe Exotic's shimmery outfits in all the pixels possible?
But hey, tech is pricey, and in these times it would be fair to keep cash to your chest… I mean, REALLY GOOD TVs go for thousands of dollars.
However, it's your lucky day. Get a load of this. Aldi is selling a widescreen TV that is a whopping 65 inches and is only $529!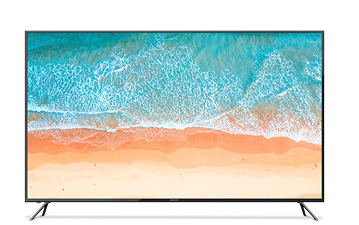 It has got a bunch of features that you'd expect from something worth double, if not more what Aldi is selling it for, including; 4K, Ultra HD, HDMI connectivity, USB playback and live TV recording. WHAT A STEAL!
If you've got some extra cash (and enough room!), these are going on sale this Saturday 18th April in Aldi's Special Buys!
Want more? Here's a bit we love from Will & Woody – catch the boys weekdays from 4PM on KIIS101.1!