Ladies, the days of traipsing through jewellery shops with your significant other, hinting at the rings you like for when the day finally comes are OVER.
Now you can spend HOURS picking out the perfect ring and seeing how it looks on your finger from the comfort of your own home.
James Allen Jewelers offer a Virtual Ring Try-On on your mobile device, where you can take a photo of your left hand, choose your setting and then flip between styles and diamond colours.
It's hours of fun, really. Check out some of the designs I tried on last night while my boyfriend sat on the couch next to me, slowly edging further and further away.
Quite simple and stunning…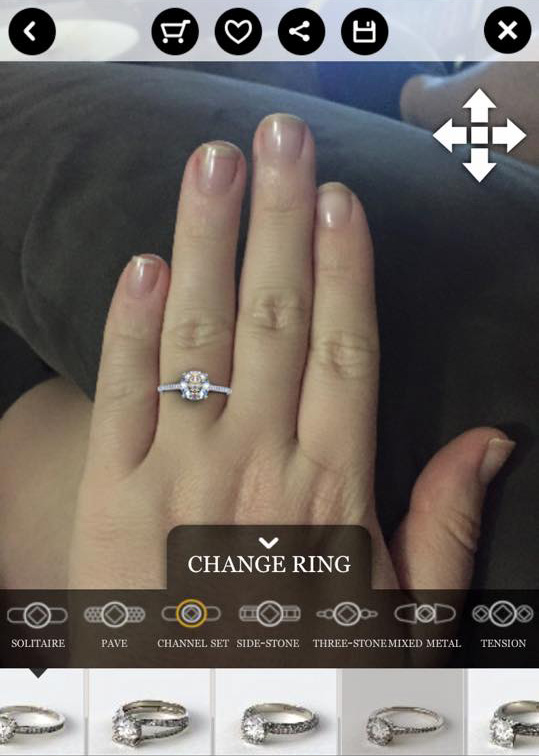 Ooooh how exotic!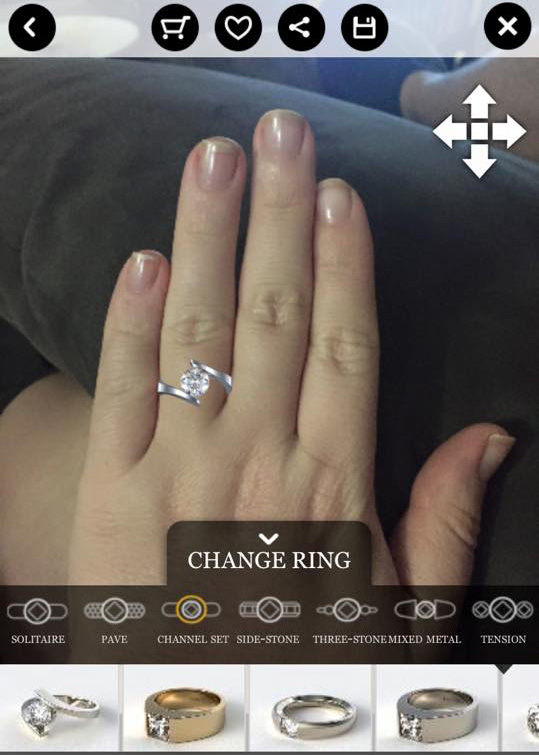 Classic, like a Cinderella, fairy tale ring.
A little bit bulky for my hands, but beautiful!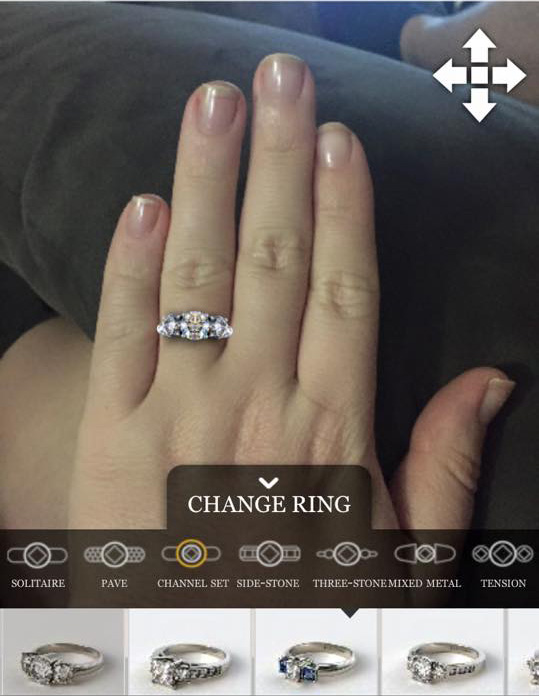 Think it sounds a bit crazy? Relax, it's totally fine. The thing is, your engagement ring is kind of like your wedding dress. You don't have to be engaged to start wondering what yours might look like.
It's good to have an idea of what you want and let's be honest, playing around on your phone is MUCH less crazy than going into jewellery stores and actually trying them on, when you're not engaged that is…
Gif via giphy.com