You know how sometimes you see someone wearing a dress and think, 'I've got to have it!' Well that's what happened to me when I saw one of our newsreaders wearing this STUNNING floor-length dress is all kinds of incredible.
When I first saw it, my thought was, 'I can't pull off a red quite THAT red', but the thing is, I'm brunette, and the newsreader I saw it on is blonde, and it really suits both us!
I can say that, because after seeing it I ran straight to H&M and picked up one for myself, for a cool $29.95.
It's seriously the dress every girl needs in her wardrobe; sheer material, chevron detail, cinched at the waist and a flattering split.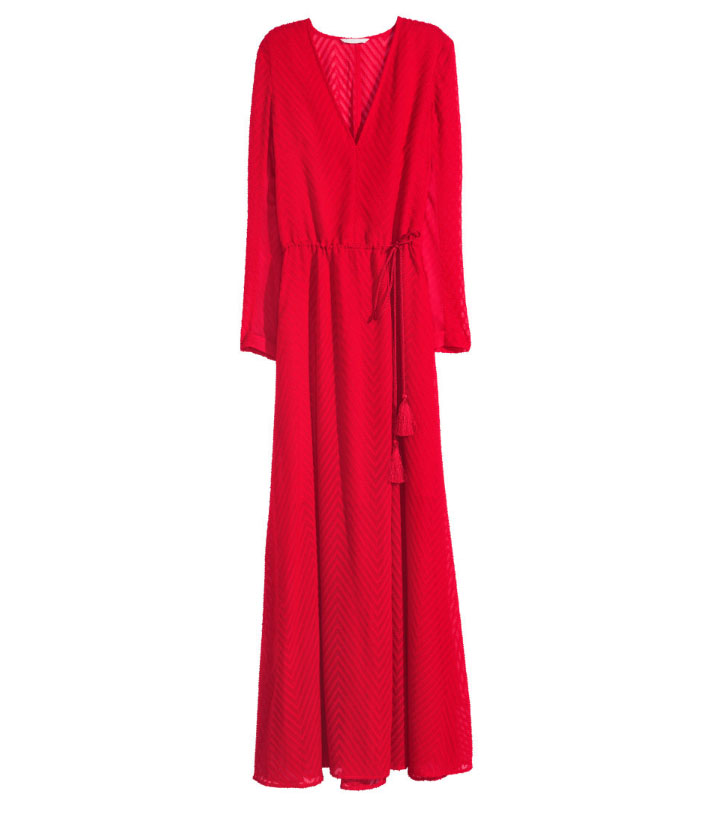 It also has lining underneath, you know, to protect your decency. It really is the perfect emergency dress for an emergency wedding or 30th – or work, as my newsreader colleague would have me believe (turns out she was heading straight out after work, hence the dressed-up get-up).
Fast forward to yesterday, I was simply passing by H&M when I spotted my elegant red frock on a sale rack for, you guessed it – $10.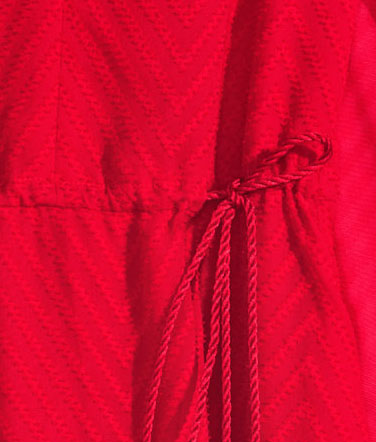 It really would be a travesty not to get it for yourself, I know Macquarie Centre H&M has PLENTY, and I have to put it down to the fact that you don't know how good it is until you see it on. Then and only then do the people FALL IN LOVE.
This is not a sponsored article, simply a public service announcement from one girl to thousands of others.
Want more? Here's a bit we love from Will & Woody – catch the boys weekdays from 4PM on KIIS101.1!