Do you struggle to take the perfect selfie? It's a problem that many of us face. Know that you're not alone.
The selfie stick provided some comfort, but such care and precision had to be taken while holding the stick, the images couldn't help but look a little staged. Plus, you have to carry them around with you. Urgh.
Now, there's a product that can fix all of that.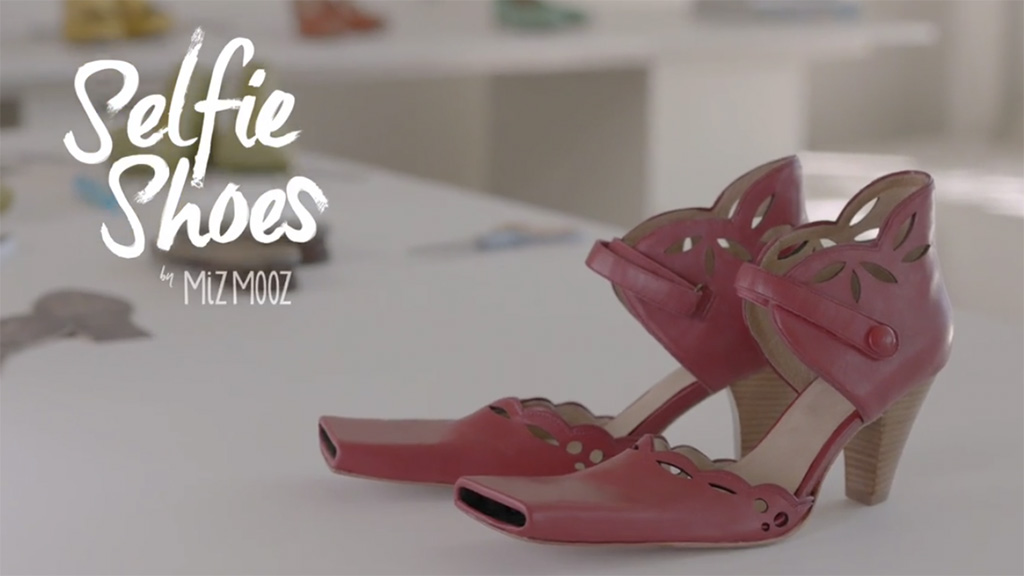 The 'Selfie Shoe', created by Miz Mooz, allows you to throw up your leg and take a whimsical, of-the-moment snap that showcases that moments joy.
The shoe features a deep horizontal cut across the toe, which allows your phone to slip in seamlessly.
Once in, all you have to do is lift your foot to the perfect height and tap with your toe to take a photo.
This means you can also have both hands in the photo! FINALLY YES!
See the video of how 'Selfie Shoes' work below…
Video via Miz Mooz Youtube
Want more? Here's one of our fave moments from Jase & Lauren – they're always up to something! Weekdays from 6AM on KIIS 101.1!