Summer means daylight savings, sunset BBQ's and freckled skin – aka, living the absolute dream! Of course, with every pro there's always a con – mozzies, humidity and bindis to name a few. One thing that's a total bummer about summer (rhyming intentional) is the havoc it wreaks on your hair. From countless dips in the sea and the pool to hanging out in the sun on the reg, summer times are not kind to your tresses. Luckily, there's an easy fix for every hair-related woe…
Extreme frizz
If you watched the Friends episode where Monica goes to Barbados and thought, "I feel you girl" then chances are you're all too familiar with the way the summer humidity can cause your hair to turn on you.
It takes an army to combat humidity but it can be done! Start with a weekly anti-frizz treatment like Schwarzkopf Bonacure Smooth Perfect Treat, apply a smoothing oil after each wash to wet hair before drying and spritz a little (or a lot) anti-humidity spray on your styled strands before leaving the house (we love KMS Hair Stay Anti-Humidity Seal). Also, if you don't already use an anti-frizz shampoo and conditioner, summer is the perfect time to start.
Dry and brittle
On the flip side of summer's humidity are the warm, dry days which can have an equally damaging effect on your hair. Ain't nobody got time for split ends and breakage, so here's what you need to nourish dry, brittle hair throughout summer.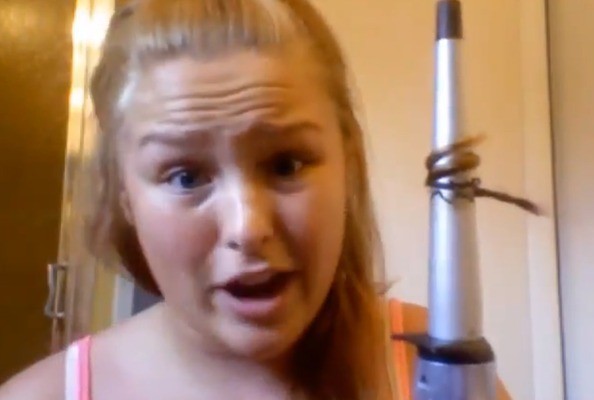 Chuck on a restorative face mask like this one whenever you notice your tresses looking stressed. Use a leave-in moisturiser after each wash, focussing on your mid-lengths and ends. For a little extra moisture, use a nourishing oil spray before stepping out!
Dull and lifeless
We all know that getting your hair coloured is not a cheap business so there's nothing worse than when mother nature makes your last trip to the salon seem redundant. UV rays, chlorine and constant washing can cause your colour to fade faster than Kim K's marriage to Kris Humphries.
Fear not, you can protect your colour with a little TLC. Using specialised shampoo and conditioner is a MUST for coloured hair. Use a colour-extending treatment once a week to really lock in your shade. Try to look for a treatment specific to your colour. Blondes, try Redken Blonde Idol Mask and darker tones give Tigi Catwalk By Tigi Fashionista Brunette Mask a go. Last but certainly not least, don't step out into the sun without a protective spray (your hair needs SPF protection as well as your skin!)
Bring on loads of beach days and zero bad hair days!