A woman says her holiday was ruined after she claimed a beautician left her with 'Angry Birds' eyebrows.
UK mum-of-three Colline Rees, 37, paid £3,000 ($AU5298) for a week-long vacay to Tenerife in Spain.
Before the family flew out, Ms Rees booked in to get her brows done.
The trouble started when her regular beautician was busy, so a trainee stepped in to do the wax treatment.
But after inspecting the trainee's work in a mirror, Ms Rees was left mortified and hysterically asked "are you kidding me, is this a joke?"
The girl apologised before another beautician took over, saying all Ms Rees needed was a bit of tint to fix the botched brows.
The when she looked in the mirror for a second look, she said it looked like "two thick black slugs" had been drawn above her eyes.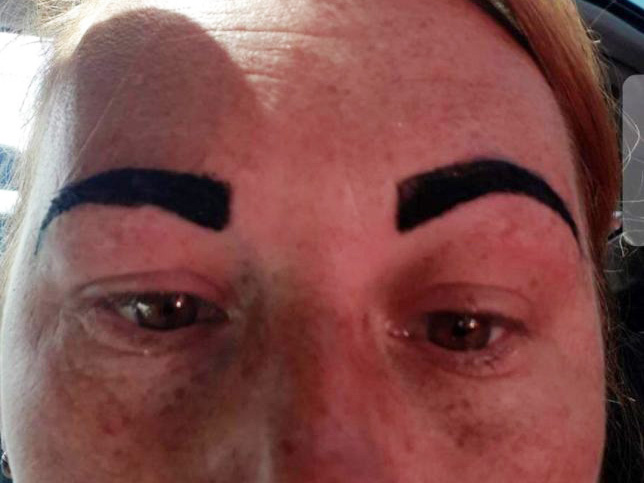 Ms Rees said it left her too embarrassed to pose for family photos.
"I was devastated, it stopped me from enjoying the holiday… I tried to do my best for the children to put on a brave face but I had to sit back and let everyone else have fun without me."
"All my close friends and family were saying I look like something out of the Angry Birds game."
It took nine months for her eyebrows to grow back: