Photo: Jennifer Lawrence on the cover of Flare Magazine
We know it happens all the time, but it's not often the you see such a confronting comparison of just how airbrushed magazine covers can be.
This time role model for girls the world over, Jennifer Lawrence, has been targeted by the photoshop brush for Canadian magazine Flare.
A year after the cover shoot, the original photos have made their way onto the net – and boy is there a stark contrast!
From moving her bones (seriously, why?) to re sculpting her already slender shape, you have to wonder – was it really necessary?
Check out the comparison and tell us what you think!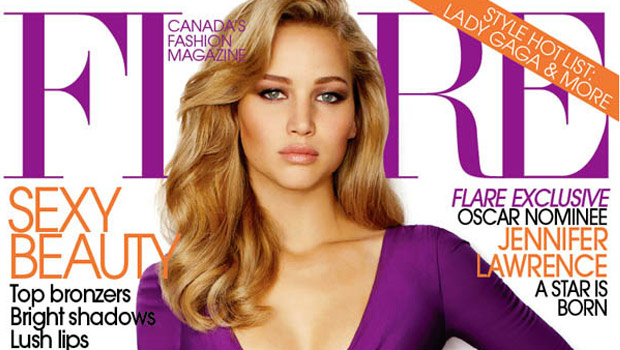 Image: The before and after (jezebel.com)
Here's proof that even the most gorgeous of celebrities aren't immune to photoshopping!
Want more? Here's one of our fave moments from Jase & Lauren – they're always up to something! Weekdays from 6AM on KIIS 101.1!