Arya Perana weighs 192kg and is morbidly obese.
At just 10 years old his parents have put him on a crash diet because they're afraid if they DON'T Arya will die.
He was a normal weight when he was born, a healthy 3.2kg, but by the time he turned two he had already started to pile on the weight.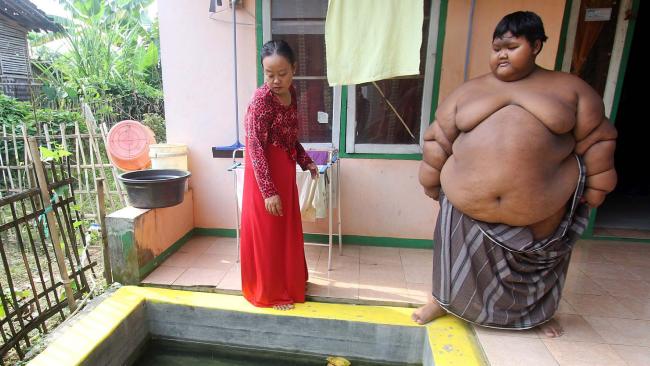 His father says he finds it difficult to keep up with Arya's appetite and his mother cannot find clothes to fit him so he just wears a sarong.
Rokayah Somantri, Arya's Mother said, '"He is always tired and complains of shortness of breath. He only eats and sleeps and when he is not done with both, he jumps into the bathtub and stays there for hours.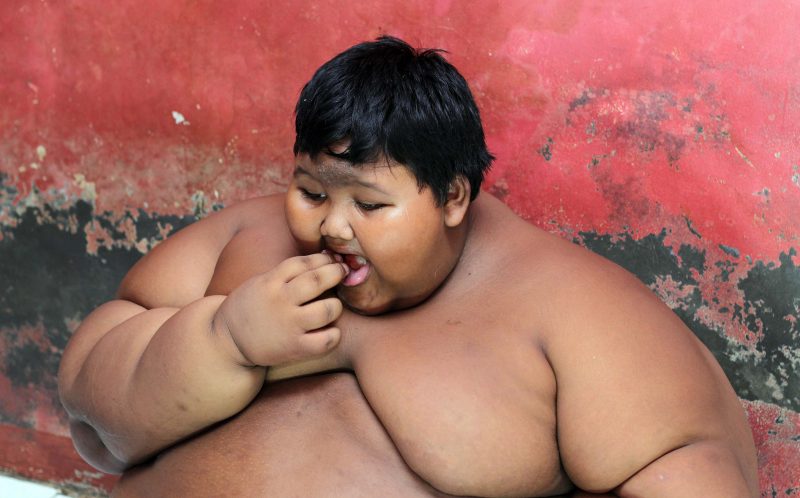 "There is no other pain than seeing your own child suffering. My son does not go to school because he cannot walk on his own and needs my round-the-clock assistance.
"He can only take small steps before he looses balance. I wish to see my son studying and playing with other kids in the neighbourhood."
They have put him on a diet of just brown rice in a bid to help Arya lose some weight.
Before that the ten year old, from Indonesia, was eating five meals a day and because he is always hungry he eats enough food for two adults in any one sitting.
His rapid weight gain has forced him to drop out of school and he can no longer walk.
Images Caters News Agency
Want more? Here's one of our fave moments from Jase & PJ – they're always up to something! Weekdays from 6AM on KIIS 101.1!