If "get fit" and "eat healthy" are at the top of your list of 2015 resolutions, Goodlife Health Clubs Brand Ambassador Jess Connelly has some advice to give yourself the best chance of creating healthy habits in the New Year.
Coming from personal experience I can honestly say that I used to dread this time of year. I would overindulge with delicious calorie-rich food and drinks throughout the entire silly season!
The Christmas break is a special time of year to spend socialising with friends and family but I would always find myself over-eating and spending way too much time sitting down, which resulted in the addition of a few too many kilos by the New Year!
When January 1 rolled around I'd find myself making ANOTHER New Year's resolution to lose weight and get active, knowing full well that I'd probably fall right off the band wagon by February. Well, not anymore! This year will be my healthiest and fittest to date!
I'm excited about setting myself up for a holiday season full of fresh, healthy food alternatives and getting outside and enjoying some quality time with my nearest and dearest.
I don't like to refer to my goals as 'New Year's resolutions', but rather 'New YOU Resolutions'! If you are looking to become fitter, healthier and more active there is no better time than now! Make 2015 the year that you became the best possible version of yourself!
Here are my top 6 tips for staying on track with your health and fitness in 2015.
1. Be in in for the long run, not a quick fix
If you've been wanting to start your health and fitness journey there is no better day than today. You don't need a New Year, or a New Year's resolution to start to make a positive change in your life, commit to making the changes for your own personal growth. The hardest part about taking on a new challenge to improve your health and fitness is actually starting. Once you start seeing the results and positive changes in your life you won't want to live any other way. Make this a complete lifestyle change not a fad diet with a low success rate and short lifespan!
2. Don't be afraid to ask for help
The New Year is however the perfect time to re-connect with your trainer, or to assign yourself a personal trainer if you don't have one, and get started with a plan of attack. Having a PT is an additional expense, but one that is well worth it! It is money very well spent and you can't put a price on your health. Your trainer will help you to break down your goals and work out the best way to start ticking all the boxes and get you on the road to success. My trainer has offered me a full nutrition plan along with an exercise program for me to stay on track over the holidays too!
3. Keep track of your progress
Whether you are looking at reducing body fat, losing kilograms or gaining lean muscle mass, I think it's essential to keep track of your progress. It's not always about the number on the scales, so taking weekly photos is another great way to visibly see the changes in your body. Your trainer will also be able to take your body fat percentage and skin fold measurements for you if you want an accurate reading of your progress. Seeing your results written down will ensure you stay on track, identify any areas that may need altering and be a crucial part in keeping you motivated. Seeing your own personal results is sometimes the best form of motivation and inspiration, so do yourself proud. Strive for progress, not perfection!
4. Be smart with your snacks
Welcoming in the New Year usually means lots of socialising. My biggest advice to you is to be 'snack smart' while you're at parties and functions, to avoid consuming way too many calories. I always like to take a plate when we're invited to a party, not only is it nice to contribute to the gathering but it also means that I can have a little more control over the snacks that I'll be consuming while I'm there. Try making your own dips with natural yoghurt, beetroot, sweet potato or avocado, while carrot sticks, cucumber and capsicum are a great alternative to chips or biscuits. Another great option is sliced cucumber, in place of a cracker, topped with cottage cheese and smoked salmon. One of my favourite sweet treats are fruit kebabs with grapes, strawberries, mango and blueberries drizzled with some homemade chocolate. To make the 'chocolate' mix equal parts of a good quality cacao, coconut oil and finely desiccated coconut! There is always a healthy alternative so try and be mindful with your festive food swaps.
5. Be excuse-free
There's no denying that having your health and fitness as a priority takes times, effort and dedication, so make the promise to yourself that 2015 will be the year that you take control of your health and fitness. If it's important enough to you, you will make the time. Book your training sessions in like an important meeting and make sure you're prepared with your food to avoid reaching for an unhealthy option in a moment of hunger. When you feel like quitting, making excuses or giving in, remember why you started. Re-focus, re-connect with your trainer, join a Group Fitness class and mix up your training and nutrition to keep things fresh and exciting.
6. Set yourself a challenge
It is no secret that I love challenge, a Goodlife Health Clubs 12 Week Challenge to be exact! I have now competed in both the 'Transformation' and the 'Fitter Faster Stronger' categories. Whether your focus is about losing weight and toning up, or battling it out against hundreds of other male and female competitors across your state, this challenge will change your life. It's a great way to improve your fitness, learn about the correct nutrition and start embracing an active and healthy lifestyle. I have just finished my third 12 Week Challenge and I am itching to start the next round. Keep an eye out for start dates and information nights at your local Goodlife club. It's kicking off in February, so it may just be perfect timing for your 'New YOU resolution!'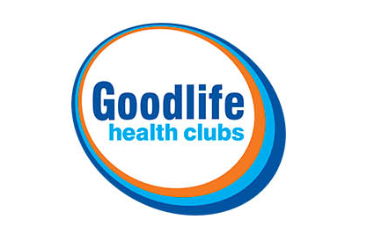 Want more? Here's one of our fave moments from Jase & Lauren – they're always up to something! Weekdays from 6AM on KIIS 101.1!