Milkshake porn has taken over the internet and one photographer has found the perfect antidote.
Alana Dimou has shared her own extreme creations, because "if you can't beat them, join them".
According to Alana, milkshake flavours are now irrelevant because it's all about what sits on top – and she certainly has some interesting combinations.
First there's the S'Mores Chicken – you read that right. Chicken and marshmallows.
Then there's the Coles Baked Fresh Today Bakery Aisle. Perfect for the time poor Instagrammer.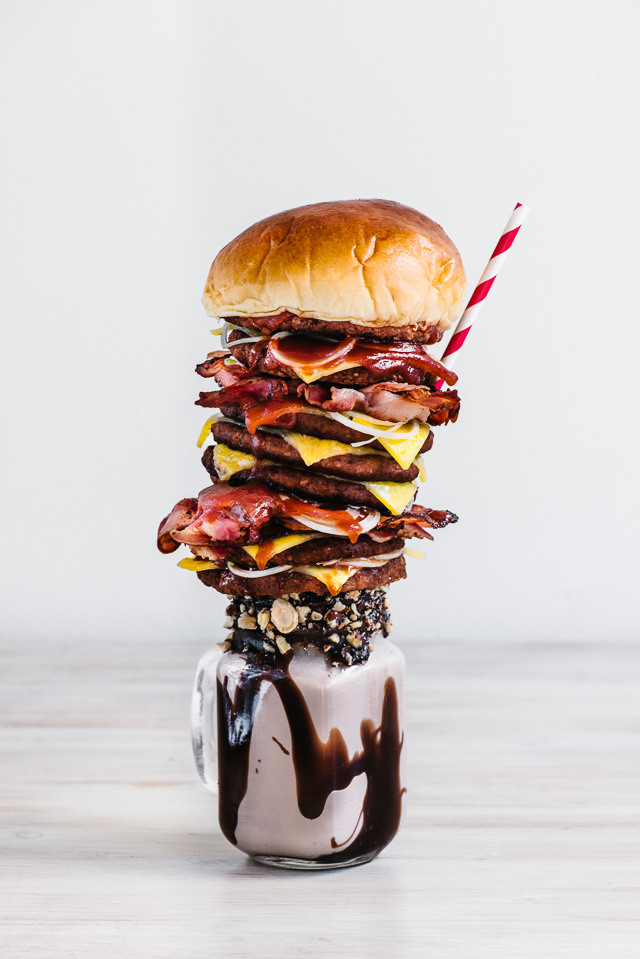 But it's the final flavour – the Bacon Burger that has us wondering whether to salivate or consider the problem of "dinner or dessert?" solved.
We're repeating Alana's sentiments on this one. "May God have mercy on us all".
Want more? Here's one of our fave moments from Jase & Lauren – they're always up to something! Weekdays from 6AM on KIIS 101.1!