OK, there was (and in some places, still is) one reason why you went to Sizzler… and it wasn't the salad bar.
Cheese Bread.
Thick white bread, smothered in butter and a hint of parmesan, toasted on one side for a bit of crunch.
You were given only one piece, cut into two triangles, and you would live in hope that there was a mistake at another table and the waitstaff would ask if it was OK to pass the Cheese Bread onto your table and not let it go to waste.
Let's be real, if there were a dedicated Cheese Bread Bar at Sizzler, I'd be strapping those slices straight to my thighs, all day every day.
Recently it came to my attention that Sherrie, a member of the Mums Who Cook & Bake Facebook page and clearly an absolute legend, shared a ridiculously simple recipe to make Cheese Bread at home.
In other words, screw one slice… because you can now make a whole goddamn loaf.
Sizzler Cheese Bread
Ingredients
Thick sliced white bread
Butter (room temperature) or margarine
Can of Kraft Parmesan Cheese
Method
Combine equal amounts of butter or margarine with parmesan and mix to create a paste.
Using a knife, spread the parmesan and butter/margarine paste on one side of your bread.
Pan-fry the bread paste-side down in a frypan over a medium heat and place a lid or flat plate over the bread so it can steam while cooking.
Cook until golden brown and serve.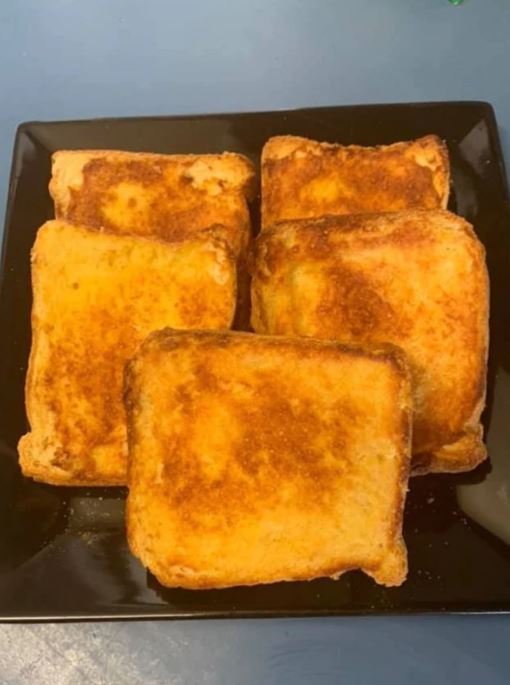 Seriously, you're going to have to cut me out of my house after this.