Next time you're making pork crackling, don't forget to take it into the bathroom.
Yes. Bathroom.
One of the secrets to the perfect pork crackling is all about making the meat as dry as possible and using a bit of oil and a heap of salt.
Thing is, other than a paper towel, how are you supposed to make the pork drier than the Sahara?
Use a hairdryer.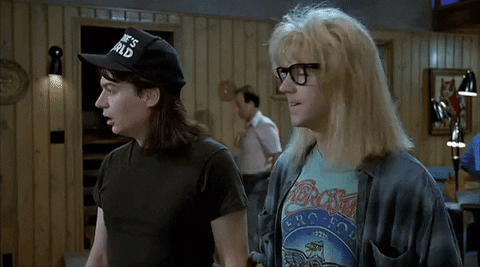 Look, who cares if you look like a goose giving the hunk of meat the full salon treatment – not when it seems to actually work.
Here's what you need to do:
Score the skin and pour boiling water over it to open the cuts up
Grab said paper towel and dry off as much moisture as you can
Get your hairdryer and put it on the hottest possible setting (not the cool shot, obvs) and give it a good blasting for about 5-10 minutes
Use the paper towel to check there's no moisture left.
Rub a teaspoon of olive oil and two teaspoons of salt on the skin and pop it in a super-hot oven for roughly ¾ of the cooking time.
Impress everyone.
Want more? Here's one of our fave moments from Jase & Lauren – they're always up to something! Weekdays from 6AM on KIIS 101.1!