One of Australia's most iconic beer brands has launched its own range of tea and suddenly the world doesn't feel the same.
Victoria Bitter Tea launched on Monday morning.
It's actual tea, with no alcohol, but it has a beer flavour and smell.
The marketing people at VB have even reinvented their iconic slogan from the 80s, writing 'An early morning thirst needs a nice hot cuppa, and the best hot cuppa is tea. VB Tea'.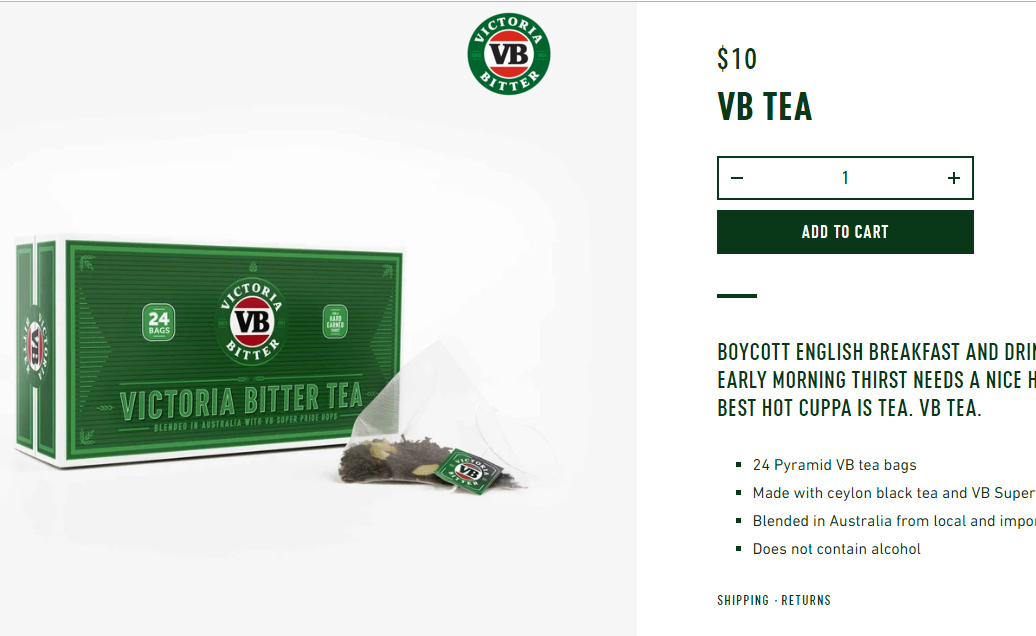 The release of the tea has been timed for the start of the Ashes cricket series between Australia and England later this week.
VB want us to boycott 'English Breakfast' tea and drink their limited edition brew instead.
"We know Aussies love nothing more than watching the cricket with a VB in hand," a VB spokesperson told The Advertiser.
"So when the boys are in England, they'll be watching into the wee hours of the morning and need a cuppa."
The tea bags are in the fancy pyramid shape and made with 'ceylon black tea and VB Super Pride Hops'.
You can order a carton of 24 bags for $10 from the Victoria Bitter website.
Want more? Here's one of our fave moments from Jase & Lauren – they're always up to something! Weekdays from 6AM on KIIS 101.1!