Caramilk, otherwise known as the chocolate that had a following of cult-like proportions, is apparently coming back.
The last time these limited edition caramel white blocks hit our supermarket shelves, they flew right out again.
It was so bonkers that not only did supermarkets limit customers to just two blocks at a time, some Aussies bought it online, where some New Zealanders were selling them for up to $50.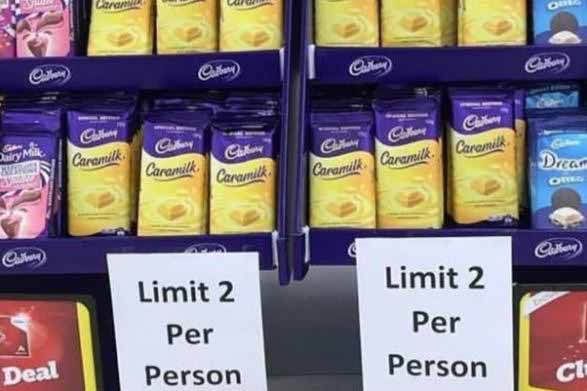 Earlier this week, a post on The Grocery Geek Facebook page sent tongues wagging… and salivating.
"It is strongly rumoured that Cadbury is re-releasing its very popular Caramilk later this month…. stay tuned!" it read.
We are ready.
Want more? Here's one of our fave moments from Jase & Lauren – they're always up to something! Weekdays from 6AM on KIIS 101.1!