Is it just us or does it seem that the third season of Stranger Things is getting some serious endorsement bucks?
Not only can you get special edition Nikes, Coke and LEGO… there's now a burger.
Burger King has jumped on the bandwagon by turning their classic Whopper upside-down to create… the Upside Down Whopper.
While the limited-edition burger features Stranger Things packaging, the burger itself has exactly the same ingredients as the original Whopper, just… served upside down.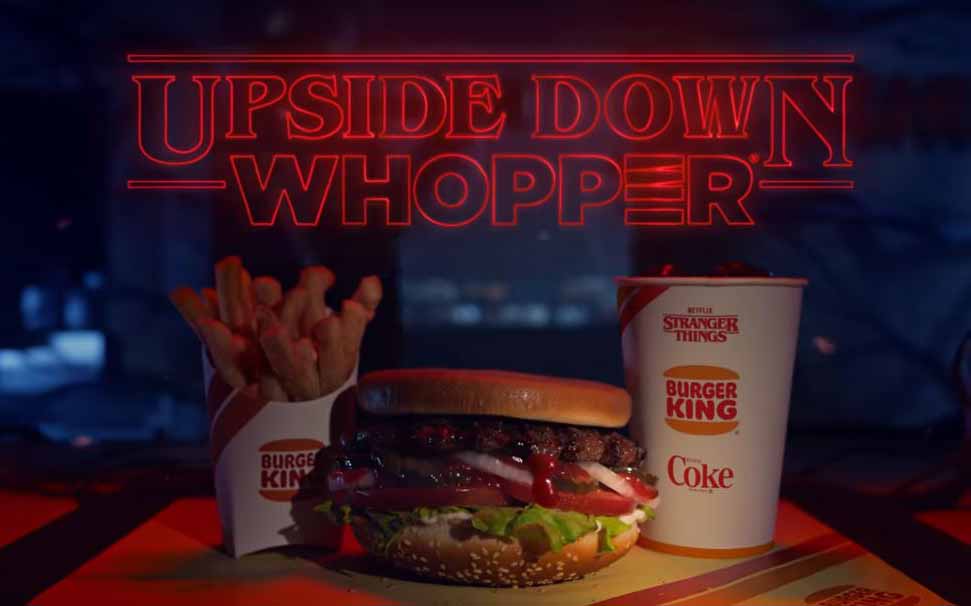 Keeping with the theme, the Upside Down Whopper will only be available at 11 outlets in the US. Get it? Eleven. Ha.
So obvs they won't be available through any Hungry Jack's in Australia but we reckon you could just as easily turn your Whopper over.