Right around Australia, milkshakes are trendier than ever at the moment.
Canberra cafe Patissez kicked it all off but the obsession has spread to Melbourne's Johnny Pump in Essendon and Sydney's XS Espresso and Foodcraft espresso.
The 'milkshake topped with a decadent food' creation is becoming more and more extravagant as each cafe tries to create a point of difference.
Broadsheet photographer Alana Dimou has created the Extreme Milkshake to End The Madness.
Her food-photography blog Alana Bread features the below insight into where this milkshake madness may be headed..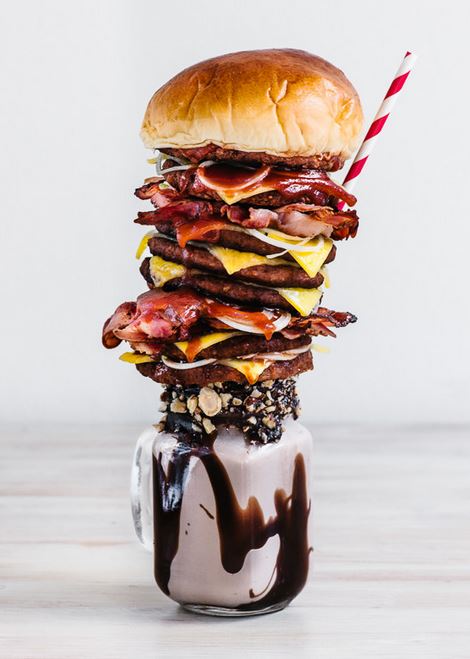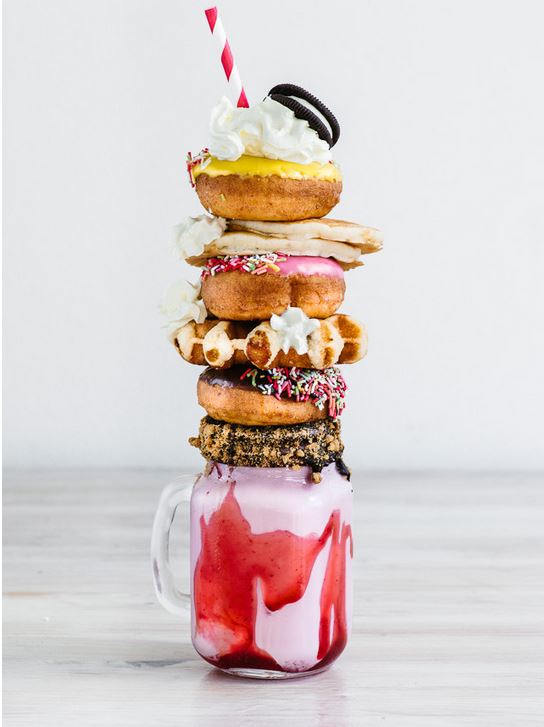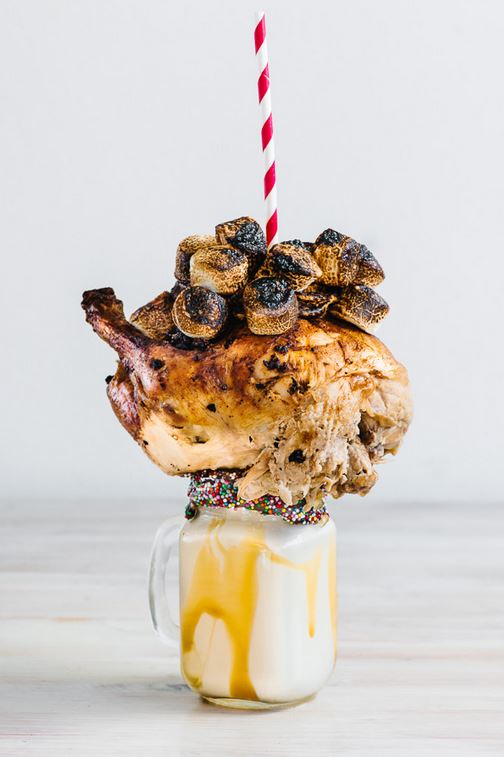 "I don't really know why I did it" Dimou says in the Broadsheet article. "I saw a comical image in my head inspired by everybody's frenzied response, and I made it happen. It's as simple as that."
"Using food as a tool for sculpture is really fun and in retrospect, I think the photos were just documentation of me having a brain-snap moment, creating something truly idiotic, amusing, gross yet evocative. I'm sad nobody got to see them in real life. If there were a way of preserving food like that I would have kept them all in my home forever, like an offensive bust."
Go Alana!!
Source: Broadsheet