Remember when McDonald's launched the Oreo McFlurry and we all completely lost our s**t over it? Well, McDonald's in Hong Kong have taken oreo-flavoured sweet treats to a whole new level with their latest offering – a menu that's entirely OREO themed.
There's EVEN an Oreo Chocolate Cheese Tart.
The drool-worthy menu includes Oreo Chocolate Cheese Tart, an Oreo Tiramisu and an Oreoccino (that's an oreo and cappuccino mash up, obviously!)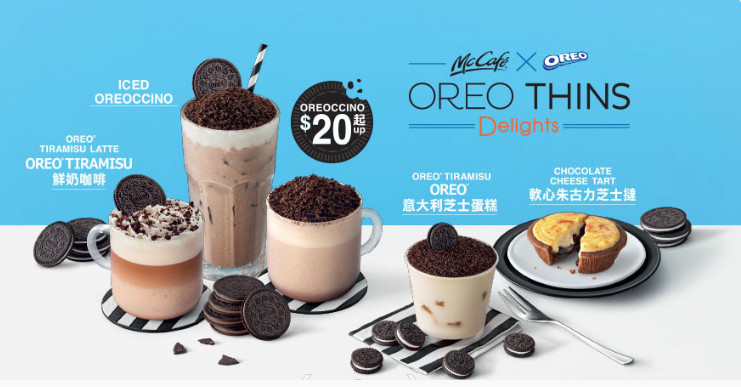 (Image: McDonald's Hong Kong)
McDonald's partnered with Oreo to create an McCafe x Oreo Oreo Thins Delight menu.
We're devastated that this menu hasn't hit Aussie shores yet, and to rub it in sweet-toothed Maccas x Oreo fans have been sharing mouth-watering photos of the delicious drinks and desserts on social media.
YUM!
Forget about those Oreo-Flavoured Creme Eggs, we'll have what Hong Kong's having.
Should McDonald's Australia bring this Oreo-Themed Menu down under? Tell us in the comments section below…
Want more? Here's one of our fave moments from Jase & PJ – they're always up to something! Weekdays from 6AM on KIIS 101.1!