We all know what they say about rabbits, and after seeing this, well, it just reiterates the fact.
So, OK, UK retailers Marks & Spencer have come out with a chocolate 'yoga bunny'… clearly in the classic downward dog position.
But, c'mon. Look at this thing…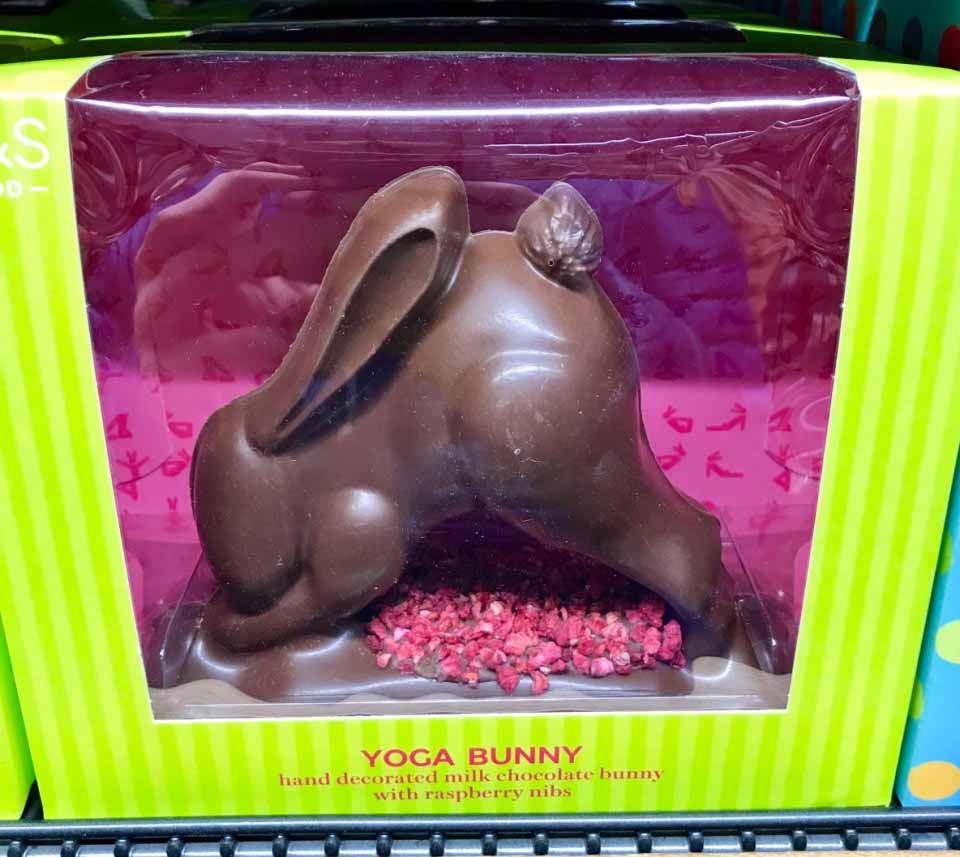 Anyway, it's copped some attention online.
These tweets pretty much sum it up…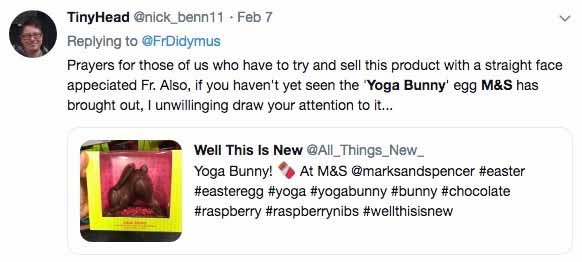 The M&S Yoga Bunny Easter egg is very "door's on the latch, find me upstairs." pic.twitter.com/RWs39APbCY

— MIKE👨🏻‍🦰 (@_MP88_) February 13, 2019
Why do M&S always produce at least one suggestive Easter egg every year?

Or is it just my mind 👀#MarksAndSpencer #Yoga #Bunny #Easter #Egg pic.twitter.com/zXbU8e35Uz

— Amberoo✨ (@_Amberoo) January 28, 2019
Suggestive? It's merely a bunny in the "downwards-facing dog" yoga position, Christian!

— M&S (@marksandspencer) March 9, 2019
IKEA Now Sells A Flat-Pack Chocolate Bunny For Easter
Want more? Here's one of our fave moments from Jase & Lauren – they're always up to something! Weekdays from 6AM on KIIS 101.1!