If there's one food trend that we're all loving at the moment it's the grazing board.
While it may have started out a a mere cheese and snackables plate that we'd put out at various parties, all sorts of foods have since received the grazing board treatment.
From pancake grazing boards, to pavlova grazing boards to even a hot chip grazing board, we thought we practically seen it all. Until now that is.
With Easter well and truly on it's way, the good people over at Taste.com.au have invented the next big grazing board sensation, a hot cross bun grazing board!
And can we just say, we don't think we're going to be able to wait until Easter to test it out…
It's filled with things like wafer biscuits, fresh fruit (strawberries, blueberries, apples), something called whipped strawberry butter which intrigues us greatly, marshmallows, easter eggs and of course features hot cross buns as the hero.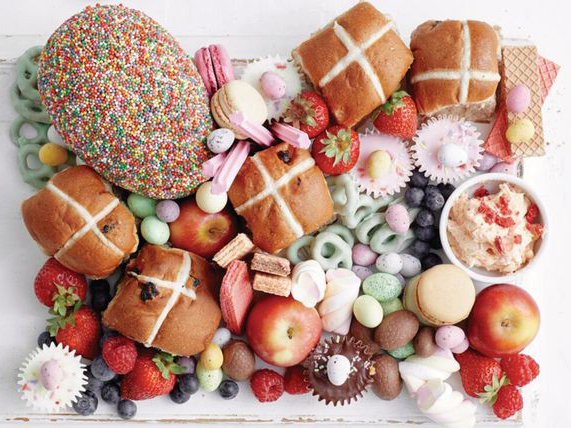 While the one made by Taste features traditional fruit hot cross buns, we can see this working superbly with the chocolate alternatives…
"We wanted to come up with a fun way to serve hot cross buns over Easter so we thought a grazing platter would be the perfect solution," said Taste.com.au's Food Director Michelle Southan about the creation.
"Plus it's a great way to bring everyone together."
If you don't think you can wait until Easter either, just remember, hot cross buns are literally already in store… Just saying. Do with that information what you will!
Want more? Here's one of our fave moments from Jase & Lauren – they're always up to something! Weekdays from 6AM on KIIS 101.1!