Gird your loins, Aldi's now selling cases of sauvignon blanc and shiraz cabernet for $12.99.
Let's quickly do some wine maths.
One $12.99 case contains six 750mL bottles.
That's $2.17 a bottle.
Thing is, while you might be cautious about a price that could-be-a typo-but-good-lawd-it-isn't, Aldi's social media seems to have given the Six Of One wines the green light.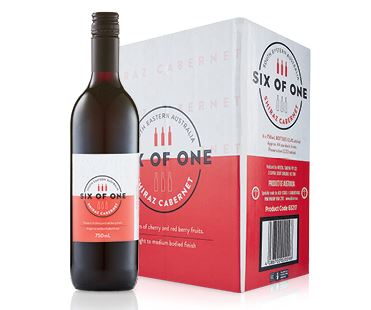 "I bought this in summer, and it was really top notch," one wrote.
"I ended up stocking up with a few cases because it was so good and so cheap!"
The Special Buy goes on sale today in selected WA, NSW, ACT and Victoria stores, while stocks last.
Want more? Here's a bit we love from Will & Woody – catch the boys weekdays from 4PM on KIIS101.1!