Photo: Scantling Photography
It's the photo that went viral and tugged at our heart strings.
Now, three months on, there's reason to celebrate for the young chemotherapy patients immortalised in the photo.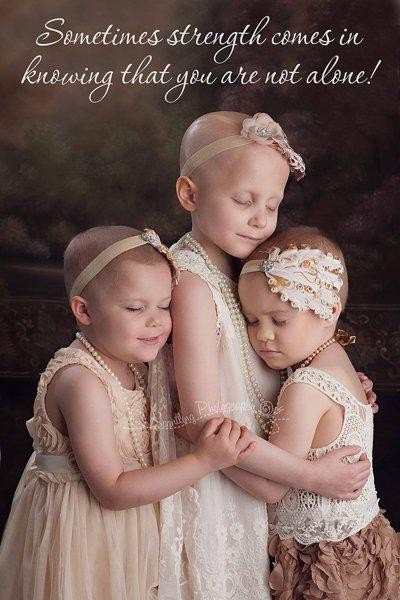 Photo: Scantling Photography
Snapped by Scantling Photography earlier this year, three year old Rylie, six year old Rheann and four year old Ainsley are now all in remission following their battles with cancer.
When the photo went viral in April, Rylie (who had stage five kidney cancer) and Ainsley (who had acute lymphoblastic leukemia) were close to beating their cancers.
However Rheann, who had a rare form of brain cancer called mucoid spindle sarcoma, was still fighting.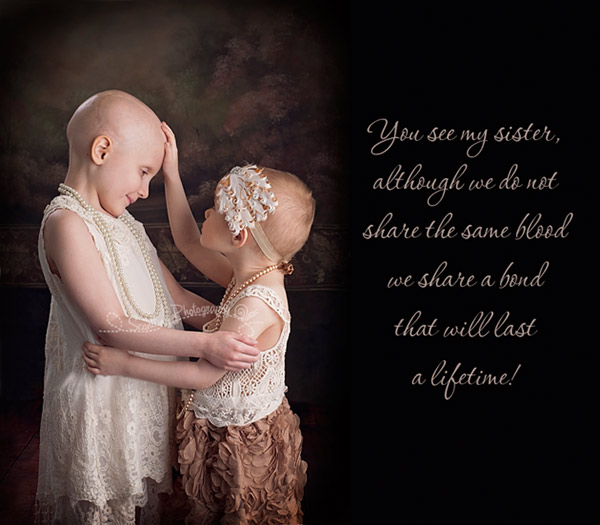 Photo: Scantling Photography
Talking to Yahoo Health, photographer Lora Scantling says Rheann was pretty sick and still had some way to go.
"About a year before that photo was taken, she was so sick that the doctors told her family to prepare for the worst, because there was no way she would make it. She is a very strong girl."
Scantling says the girls, who met at the photo shoot, bonded immediately.
"The girls had not met before, yet they bonded the instant they saw each other and it was like they knew they had a common bond."
Want more? Here's one of our fave moments from Jase & Lauren – they're always up to something! Weekdays from 6AM on KIIS 101.1!