Aldi Special Buys is actually one of the things that keep us going. Week by week, they are churning out some hot deals and when those unique items come around… I mean, it just gets better and better.
This time around, you'll be able to treat your furbaby like never before. And this is something they truly deserve.
A PET SOFA!!!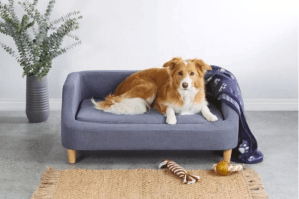 As part of Aldi's Pampered Pets Special Buys on Saturday March 21, the store will stock a range of items including couch-style beds in two sizes and will come in a navy blue and grey colour.
You'll need to open your wallet if you want to get your hands on one, with the small size going for $60 and the large size going for $100. Still, do you really want to let these limited edition items slip away?
Want more? Here's one of our fave moments from Jase & Lauren – they're always up to something! Weekdays from 6AM on KIIS 101.1!