It's hard to believe that it's been 10 years since the last Jonas Brothers album, Lines, Vines and Trying Times, came out. Fans were surprised when their fourth studio effort included a surprise duet with Nick Jonas' on-again-off-again girlfriend (at the time) Miley Cyrus called "Before the Storm."
The emotional duet quickly became a fan-favorite, though the Jonas Brothers only ever performed the song live once. Miley surprised fans with an appearance at the Dallas stop of the band's world tour, singing "Before the Storm" with Nick. Miley subsequently released the live recording of their duet on her own 2009 album The Time of Our Lives.
Though the song isn't as well-known as other JoBros efforts like "Burnin' Up" and "S.O.S," Nick revealed in a recent interview that, like many die-hard fans of the band, "Before the Storm" is actually his favorite Jonas Brothers song. "She's a real singer," Nick said. "But we knew that 'cause we grew up with her."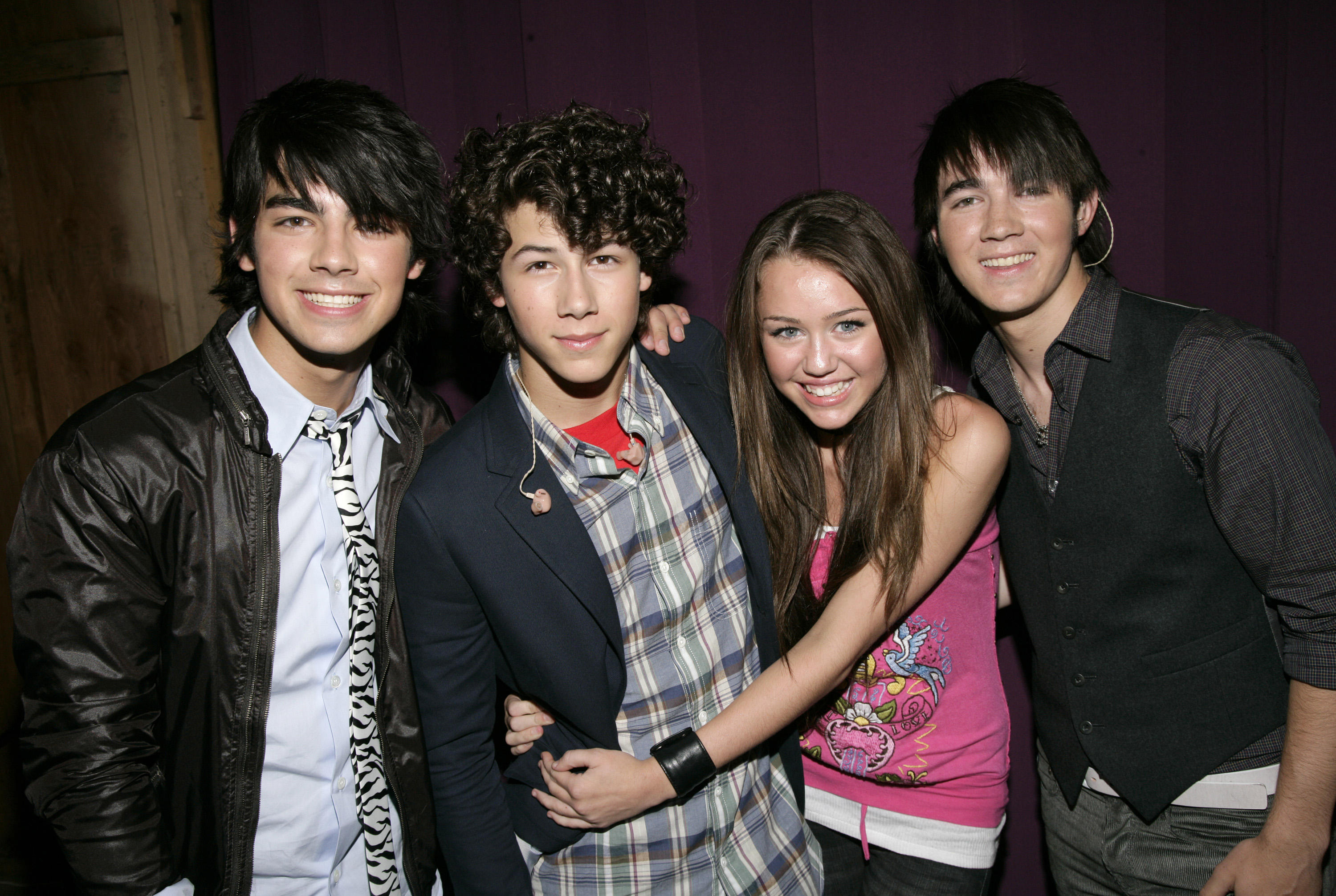 While it's been nearly a decade since Niley has been a thing, Nick clearly still has a lot of love for his childhood sweetheart. "We had a song with her back in the day called 'Before the Storm,' which is my favorite catalogue song of the Jonas Brothers," he said. "And at that point she was 16 and she was singing her *ss off. So, it's no surprise now that people are coming around to [her talent]. But I'm sitting around going, 'Told you so.'"
Since their Disney Channel days, Nick and Miley have both gone on to find love with their current spouses: Priyanka Chopra and Liam Hemsworth. Funnily enough, Priyanka and Liam recently starred in the rom-com Isn't It Romantic together. Fans went crazy when Miley complimented Priyanka on Instagram, leaving a comment on her makeup artists' photo of the actress. Miley kept it simple, writing "Pretty! Love," alongside a blue heart emoji.
It's clear that there's nothing but admiration and respect between Nick and Miley these days.
Listen to the Jonas Brothers' Artist Radio on iHeartRadio now!
Article: Emily Lee
Want more? Here's a bit we love from Will & Woody – catch the boys weekdays from 4PM on KIIS101.1!