This morning, Kyle and Jackie O spoke exclusively to Jason Biggs and his hilarious wife, Jenny Mollen.
The American Pie funnyman was extremely candid, sharing stories and insights about his relationship as his wife joined him on air.
The first was a story we'd read in her book, and though the pair only got the chance to touch on it briefly on air, we couldn't help but ask questions.
Basically – Jason Biggs' wife, Jenny, bought him a hooker for his birthday.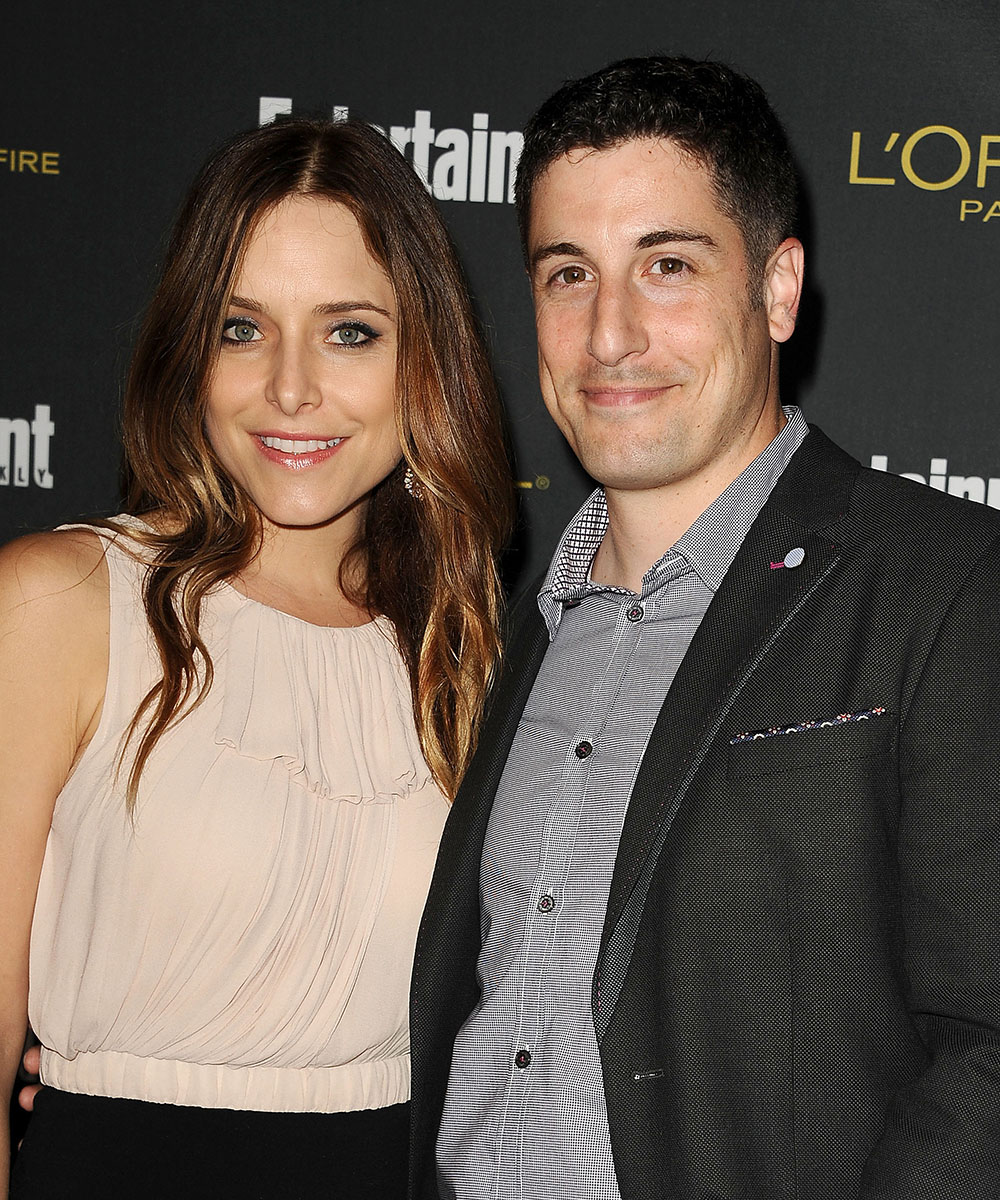 Yep, according to her memoir, 'I Like You Just the Way I Am', she hired a hooker for a threesome on the American Pie actor's birthday.
From what we gather in the book, things didn't really go to plan, with it taking three different girls over three different days – and Biggs still failing to, erm… get the 'job' done.
In fact, Biggs described his wife laying on the bed eating chips, laughing – and so the whole thing 'just kind of fell apart'.
During an appearance on The View, guest host Candace Cameron Bure wasn't impressed by Mollen's move, but Biggs was fast to come to her rescue.
"We are very open people, we are real people. My wife is amazing," Biggs said following Bure's claims that Mollen wasn't being genuine. "This is not a habitual thing on our part. We don't have a group of prostitutes who come in and out of our house on a regular basis."
During the couple's chat with Kyle and Jackie O this morning, they also touched on the fact that they've had a couples counsellor for as long as they've been together.
"A lot of people find it weird, but I would recommend it one million per cent," said Biggs.
"It's the best when there aren't even any problems, you go in and have a chat and it's great."
Want more? Here's a bit we love from Will & Woody – catch the boys weekdays from 4PM on KIIS101.1!