If you're an adult, no doubt you'll have experienced the endless joys that bacon brings for many years now.
The saltiness, the crunch – it's just about the best reason to wake up in the morning and sometimes, after all our years on this earth, we forget what it must be like for youngsters to try it for the first time.
Watch this little boy experience bacon for the very first time and witness the joy spread across his face.
It's something of a miracle to see.
Since the video was posted at Christmas, it's received over 4.1 million views.
The baby can be seen screaming "BACON!" and making incredible facial expressions like these…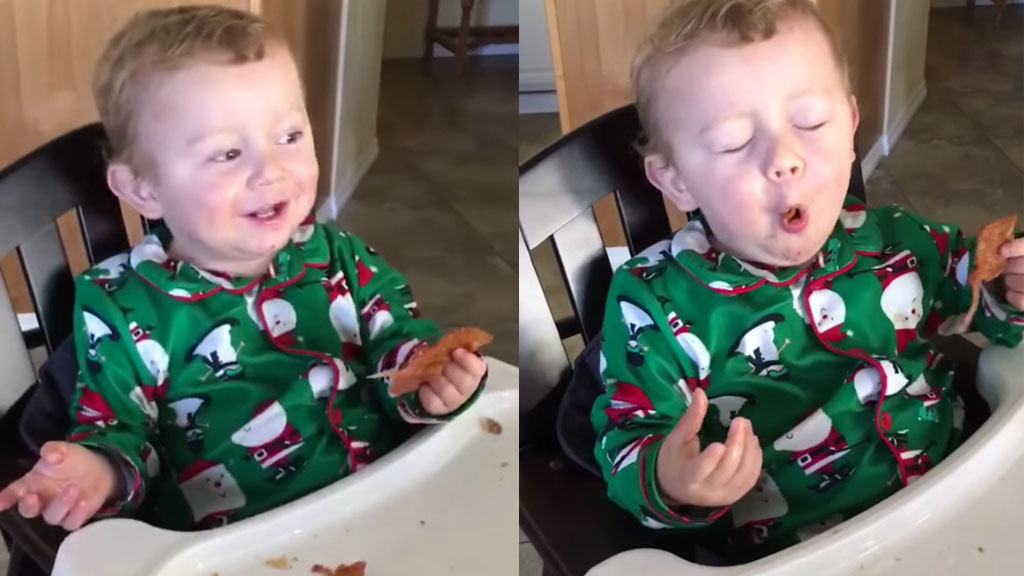 Source: Cosmopolitan
Want more? Here's one of our fave moments from Jase & PJ – they're always up to something! Weekdays from 6AM on KIIS 101.1!