Ann Gray a 29-year-old woman who met a man through an online dating site soon realised she was in for a bit more than she bargained for.
After going on 3 dates with the man she met online she realised it was no longer "working" for her.
She realised things were getting a bit creepy, when he continued to message her and sent one message stating,
"I think we need to have a date tonight! I will be around your house in 30 minutes".
Hmmm that's a little bit full on.
So Ann decided to take matters into her own hands and composed a lie that would get her out of the mess.
The messages read,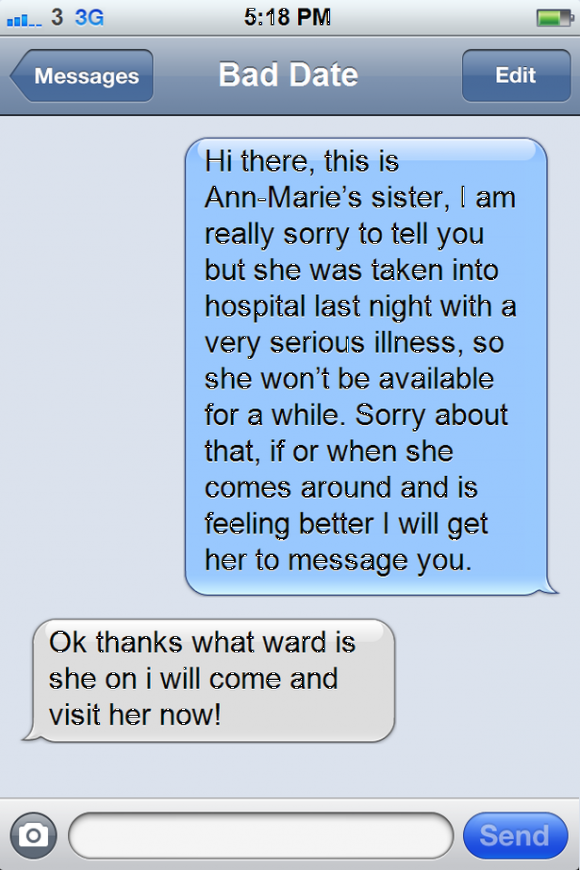 Wow!
As it turns out, the guy never messaged her again… until he found her back on the dating website a few months later!!
She said that he,
"Sent her a horrid message! Can't say I blame him really. I am currently engaged to be married and not dead!".
Want more? Here's a bit we love from Will & Woody – catch the boys weekdays from 4PM on KIIS101.1!