Catherine Zeta Jones was the beautiful lady in red yesterday at the Golden Globes, there's no denying it.
However there is also no denying her uncanny resemblance to the also beautiful "salsa dancing" emoji.
The "salsa dancing" emoji which can signify multiple festivities for the smartphone generation. So you can only imagine the widespread dis-belief when all of a sudden the favourite go-to emoji was brought to life!
oh shit. oh shit. it's her. #goldenglobes pic.twitter.com/2QIyqdyuLY

— Zoë Klar (@madamezooble) January 12, 2015
But it only gets better…
Chrissy Teigen, wife of John Legend, pulled a face during his award acceptance speech that can't be likened to any human emotions. However it does look very familiar to the emoji face referred to during awkward moments… You know the one.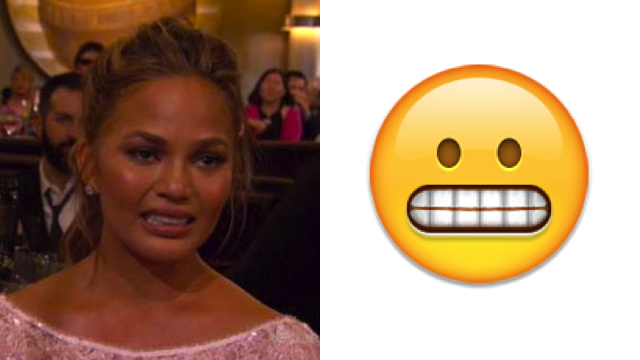 Let's just say we are very excited to see what other emojis come to life at the Oscars…
Want more? Here's a bit we love from Will & Woody – catch the boys weekdays from 4PM on KIIS101.1!