Melbourne model and "entrepeneaur" Laurina is the most contentious topic on "The Bachelor" this year, no doubt.
Australia has established she is the "high maintenance one" – but she also got people off side initially with her, hard-to-get, "I don't really care" attitude, which made her seem like she wasn't really emotionally invested in the whole idea of vying for Blake's affections.
"I don't even know the guy. I don't really care," she said in an early episode.
Bachie Blake Garvey also had his reservations, as he tells News.com.au.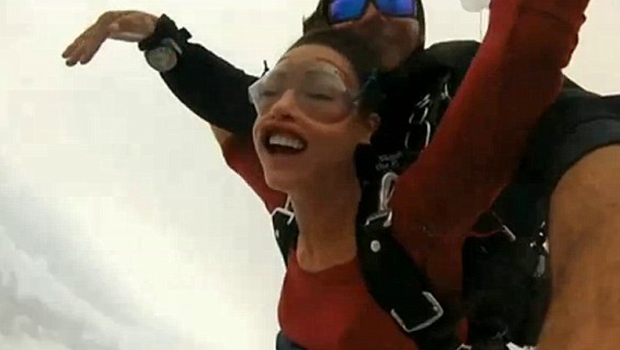 He told News.com.au, "She's got an awesome sense of humour."
"She's so funny and she'll say something that's so sharp and you'll just go 'that's hilarious', like you're just laughing. She is amazing, she's got a really soft, tender side and when we're together, she brings that out."
"For someone, they can be a beautiful person, but it's inside and out that matters to me and Laurina, she's a beautiful person. You can see that on the outside, but it's the inside that really convinces me.
"When she's not having that wall down, I don't see it and it doesn't add up as much, but when she lets that down and lets you in, it's almost irresistible."
He also added that when she gave him her ipod, it helped him figure her out a little more.
"You can find out so much about someone by listening to their music and I started getting a bit of idea of who she was and that helped and that built up and slowly these walls came down."
News.com.au also spoke to a few of the other girls, who actually stuck up for Laurina… Apparently she's nicer than she comes across…
Contestant Sam told News.com.au, "At the start I thought she was a bit of a goose, but after our little blow up I actually warmed up to her. She actually has a very beautiful side, unfortunately she doesn't always show it.
"She still gets on my nerves a little bit. I'm not Laurina's biggest fan, I think that's fair to say."
PS. If you haven't already, feast your eyes on this secret infomercial Laurina features in…
Want more? Here's one of our fave moments from Jase & Lauren – they're always up to something! Weekdays from 6AM on KIIS 101.1!