"Want to piss off someone you dislike for only $9.99? Let us send them some stupid F***ing glitter that is guaranteed to go everywhere", this is the mission statement from the latest Sydney based company "Ship Your Enemies Glitter".
The process allows you to anonymously harass enemies and has been a global success just hours after launching! The company works by sending envelopes full of glitter to peoples enemies upon request.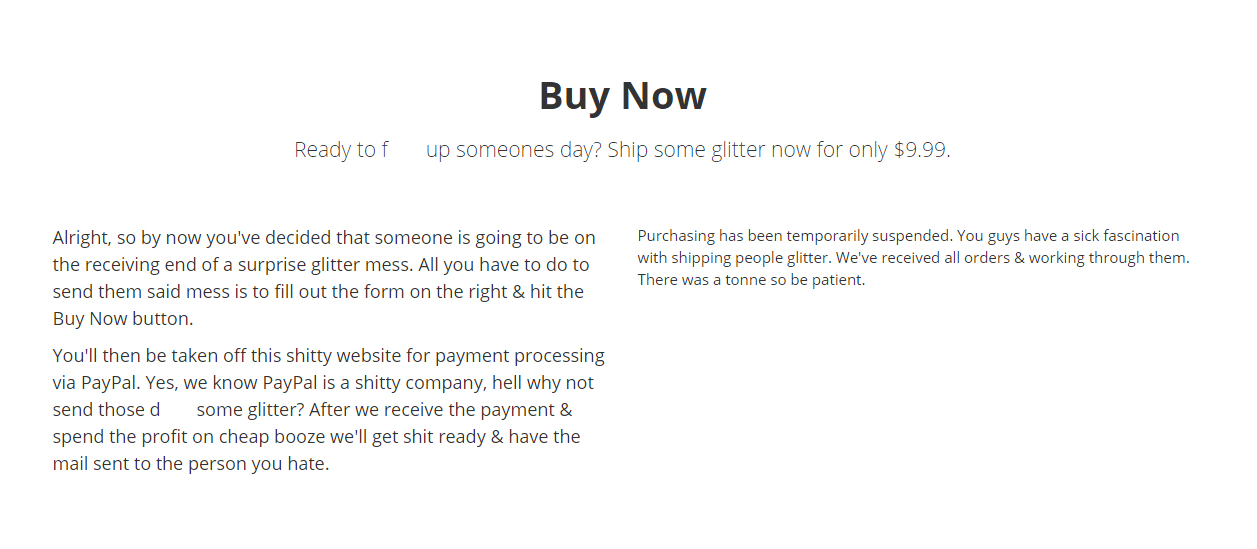 They have temporarily had to suspend sales due to the thousands of requests!
Everyone knows the feeling of using a bit of glitter for a dress up party and then having it stuck everywhere! It ends up on your face, in your hair, on your clothes. So you can imagine the frustration it would cause once opening up one of these parcels!
However you could also imagine the satisfaction, knowing your frenemy is going to receive one.
It seems revenge is best served SPARKLY!
Source: ShipYourEnemiesGlitter
Want more? Here's one of our fave moments from Jase & Lauren – they're always up to something! Weekdays from 6AM on KIIS 101.1!