Ever wanted to sleep with Christian Grey? Well now you can… sort of.
Toy company Vermont Teddy Bear is jumping on the popularity of the 50 Shades of Grey movie this Valentine's Day, releasing an aptly named Christian Grey teddy bear for the occasion.
Equipped with handcuffs and a mask, this bear is not aimed at little kids.
Vermont Teddy Bear listed the limited edition bear with the following description:
If you want to dominate Valentine's Day, skip the roses and send the limited-edition Fifty Shades of Grey Bear. Inspired by the best-selling book, the adult gift is specially designed for fans obsessed with Grey, biting their lips with anticipation over the movie. He features smoldering grey eyes, a suit and silk tie, mask – even mini handcuffs. Handmade in Vermont, USA using the silkiest fur we can get our paws on; smooth, faux-suede details and 100% recycled stuffing. Guaranteed for life.
But this gift does not come without a hefty price – listed at $89.99.
We're not sure we can look at teddy bears with the same innocence again.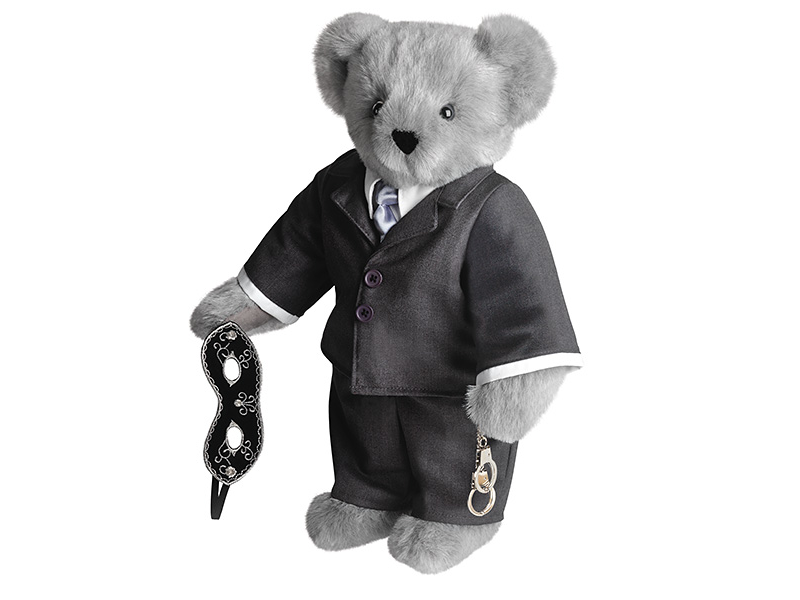 Want more? Here's a bit we love from Will & Woody – catch the boys weekdays from 4PM on KIIS101.1!