When Married At First Sight plays out every year, we learn a lot about the participants who put their hearts on the line. We simply can't get enough!
Whilst it's fun to suss out those intricate details, we hardly ever discover new things about the three relationship experts, John Aiken, Trisha Stratford and Mel Schilling.
While we were browsing the web, we discovered something about John Aiken, and it's one of the most random things we've seen this week.
Before he was stepping in during outbursts between couples, he was on the pitch as a professional cricket player.
Aiken played for the Auckland and Wellington teams between 1989-2001. According to his official Wikipedia page, he scored 2,170 first-class runs and played for New Zealand XIs against the West Indies, South Africa, Zimbabwe and Sri Lanka.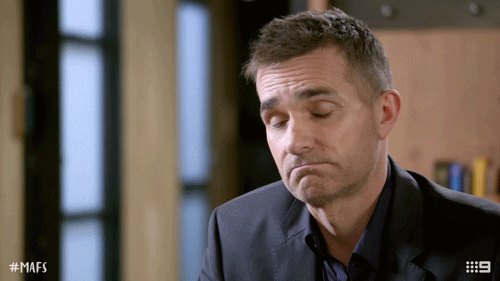 So when did he become an expert of luvvvvv? While he was playing cricket, he was training up as a relationship specialist and opened his own private practice in New Zealand and Australia. Now, he's on what is arguably the biggest show on Australian TV!
You learn something new every day!