The heartbreaking moment a dog was brought into hospital to say goodbye to her dying owner has gone viral.
Ryan Jessen was rushed to hospital last month after what he thought was a migraine, turned out to be a fatal brain haemorrhage, The Sun reports.
The 33-year-old was surrounded by his family when doctors broke the devastating news that he would lose his fight against the condition.
Hospital staff allowed Ryan's dog Mollie in to say goodbye, and the heartbreaking moment was filmed by his family, and later shared the intimate moment on Facebook.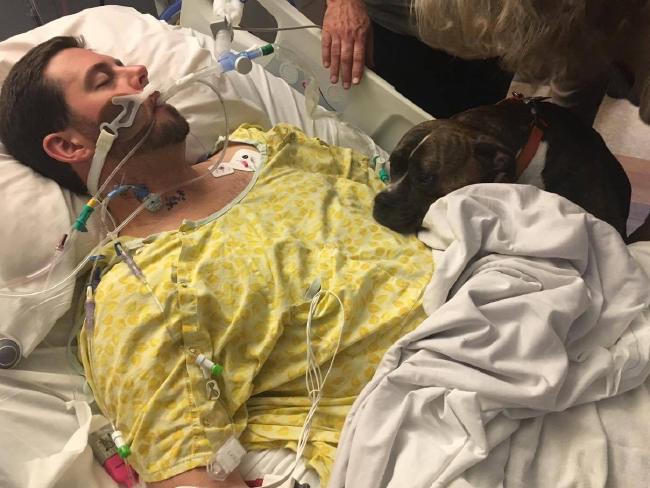 Ryan's sister Michelle Jessen, posted on the social networking site: "The hospital did the sweetest thing for us and allowed us to bring my brother's dog in to 'say goodbye' so she'd know why her human never came home.
"If you knew my brother, he really loved his sweet dog.
"He thought he had a migraine, but it was a ventricular brain haemorrhage.
"They think it was brought on by high blood pressure, and there's speculation that his frequent consumption of energy drinks may have contributed.
"THANK YOU to everybody for the outpouring of support, but I won't be responding anymore.
"We are sincerely touched and humbled by others' stories, their sharing in our sadness and the kindness of so many people.
"Don't worry about the dog! We're keeping her!!!
"She's part of the family."
The video has been viewed more than 9 million times.
Source: The Sun
Want more? Here's one of our fave moments from Jase & PJ – they're always up to something! Weekdays from 6AM on KIIS 101.1!