A garbage truck obsessed 2 year old was completely overwhelmed with emotion when he met his garbage men heroes that he actually broke into hysterical tears.
Quincy Kroner would climb to the window every friday and wave to the garbage truck men as they drove past.
Recently, the drivers started waving back to Quincy, adding to the excitement.
As a reward for potty training, Quincy was given a toy garbage truck which he held onto when he was finally photographed with his heroes.
According to Quincy's dad, Ollie Kroner, Quincy was so excited before the photo and then fell apart during it because he was so overwhelmed.
Read the original facebook post by Ollie below.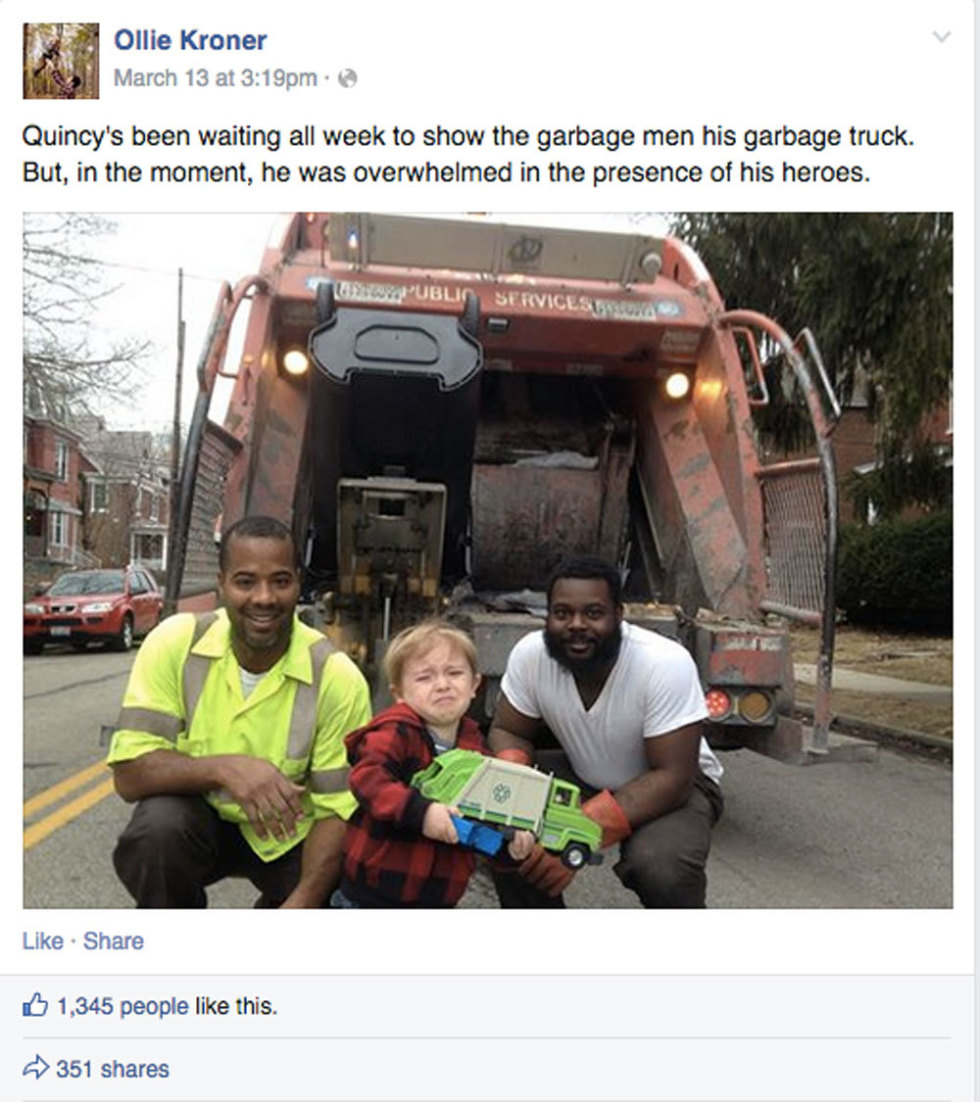 Want more? Here's one of our fave moments from Jase & Lauren – they're always up to something! Weekdays from 6AM on KIIS 101.1!