A British mum did not know she was pregnant until she was just 3 hours away from giving birth.
For Emma Prescott, her doctors and herself had thought she had been suffering kidney stones, a common side effect of the weightless surgery she has just three years previously.
She had been waiting for weeks for an x-ray before she was in so much pain one night and decided to rush to the hospital. When she got there ''She told me I didn't have kidney stones, and immediately my thoughts turned to cancer," says Emma, from Harrow in Middlesex.
"Then, I got the shock of my life. She told me I was in labour."
The 39-year-old was whisked off in a wheelchair before the news could even register. She gave birth to a healthy baby girl just three hours later.
Emma had always been desperate to start a family but was told the because she had polycystic ovaries syndrome; it meant she was unlikely ever to conceive, and she had given up on the dream.
When she was told that she didn't have Kidney stones and in fact was about to give birth, Emma said ''I burst into tears and told him I was having a baby. He thought I was joking, but when I continued weeping hysterically, the shock swept over his face."
But there was no time for either of them to take in the news, as Emma was put on gas and air when another contraction hit her body. She gave birth to a little girl just three hours later.
"Gemma weighed 6lb 1oz, and she was beautiful," smiles Emma. "I told her she was my little miracle, and as I looked up and saw Tony grinning at us, I knew we were going to be a happy little family – despite the suddenness of it all.
"We took photos of us with our surprise baby and sent them to friends and family. We had to laugh at their shocked reactions. I don't think anyone could have been as shocked as we were!"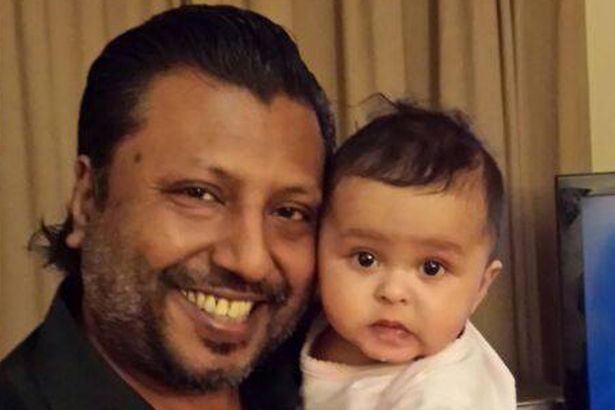 As she didn't know she was pregnant, she had continued to drink alcohol, eating pate and soft cheeses but it had no influence on her child, as Gemma as given a clean bill of health.