A Victorian mum, known as Kimberley, was completely shocked and horrified when she found that her 15 month year-old son was holding a toy from his Kinder Surprise Egg that had 'KKK' lettering across it.
The toy is of the Kinder Surprise Egg holding three balloons, each with a K on it. The letters 'KKK' are associated with the infamous white supremacist group, the Klu Klux Klan.
Kimberley was so thankful that her son was to young to know about the racist meaning of the letters, but was at a complete loss as to how this toy had been manufactured.
Speaking with Kidspot, Kimberley said, "Initially we laughed in shock. It was kind of like are we seeing and reading this right? As soon as you open the package the toy comes in two parts."
"One is the egg and the other is the balloons with 'KKK' written on them. As soon as you see them – you notice it." she added.
Kimberley thought that this was a "massive oversight" by the chocolate company.
"It's also hard to find something to say as the initials of Kinder Surprise aren't 'KKK'. It should have been just KS or KSCE (Kinder Surprise Crème Egg)," Kimberley added.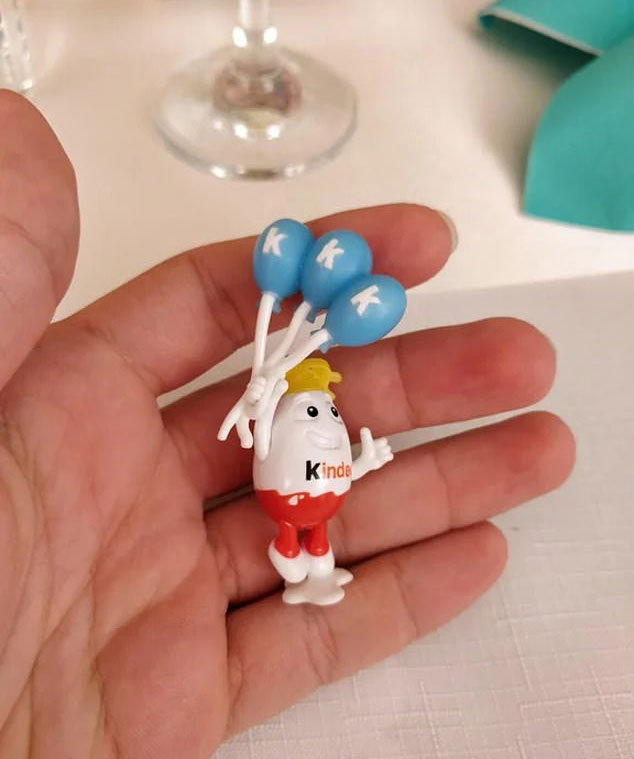 Kimberley contact Kinder through social media to find out how this had happened, as she knew many older children would be able to make the connection with the three letters, to the racist organisation.
Kinder explained, "Please be assured that we had absolutely no intention to make any association with the acronym."
"In addition, stock from this toy range has been withheld from the market and destroyed," they said.
The toy was part of a limited edition release for their 50th birthday, and have sincerely apologised for the error.

MORE: WHY DOES THE KINDER EGG TOYS COME IN YELLOW CONTAINER?