If you're a feline fanatic, then this is the purrfect event for you!
The Cat Lovers Show is one of the BIGGEST cat gatherings in Melbourne!
The show was a HUGE success last year, and now it's back with an even bigger show!
"Due to the overwhelming public response we received in our inaugural year, we are committed to presenting a larger and more exciting show this year," said CEO and Show Founder Jason Humphris.
"It will truly be the ultimate day out for any cat lover.
"70% larger than last year, the show offers a plethora of opportunities to meet, interact and learn about wonderful felines and what makes them tick.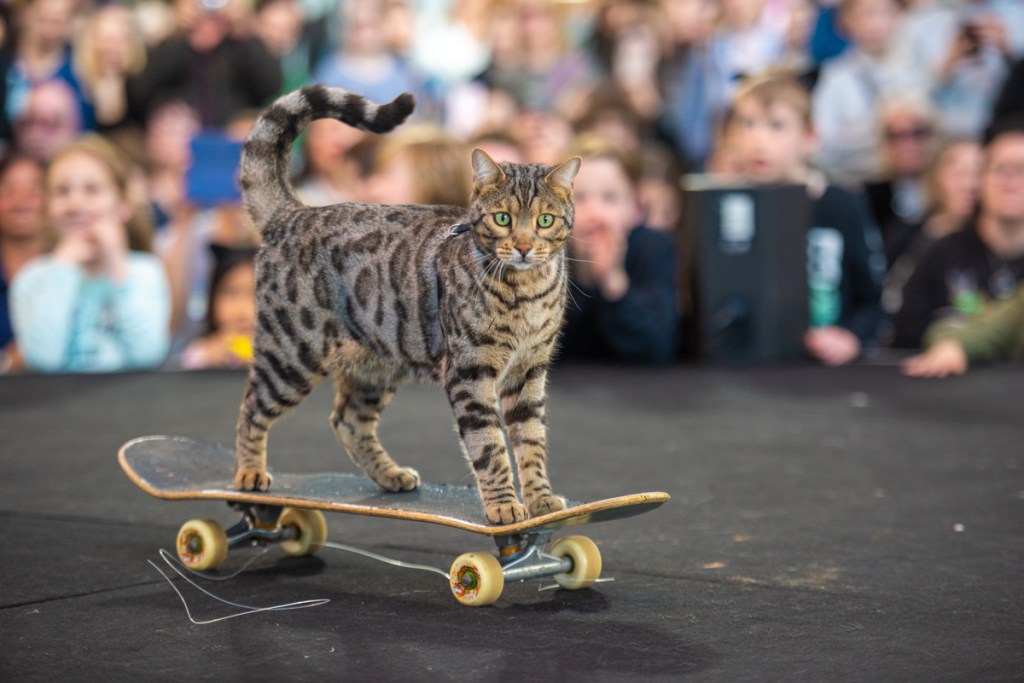 There'll be educational talks from Australia's most renowned vet and animal experts including Dr Chris Brown, Dr Katrina Warren, and new Bondi Vet, Dr Danni Dusek on the Royal Canin Stage; focusing on cat health, breed information and advice on behaviour and training.
The show will feature feline skateboarding superstar 'Didja' and newcomer 'Bindi', as they present a new series of entertaining tricks with their cat trainer extraordinaire Catmantoo – aka Robert Dowlett – on the Black Hawk Colosseum stage.
Feline fanatics can enter in the Kitty-Cosplay CATwalk Fashion Purr-rade, adorning their best feline fashions and win daily prizes!
The show will be on from Saturday 30th November to Sunday 1st December.
For more info and to purchase tickets, you can head to CatLoversShow.com.au.