The Simpsons iconic 'Treehouse of Horror' spin-off is about to get the Stranger Things treatment.
The poster for Treehouse of Horror XXX dropped for this year's ep, and it's in two parts.
From what we can tell, the bottom-half is the nod to the Netflix smash hit, showing Lisa in the role of Eleven, Chief Wiggum as Hopper and Milhouse's mum, Luann Van Houten, as Joyce Byers.
The top-half of the poster is a homage to the dark fantasy The Shape of Water, recreated with Selma and Kang (or Kodos, we can't tell).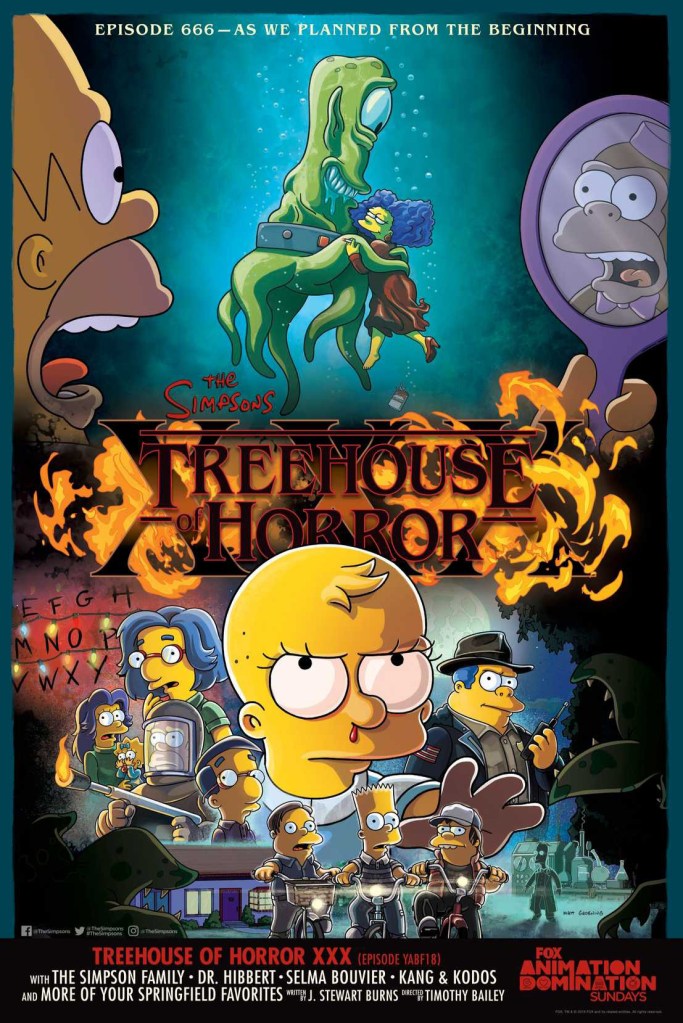 It will also be the Simpsons' 666th episode overall.
"Next year, 'Treehouse of Horror XXX' will coincidentally be Simpsons episode 666," executive producer Al Jean explained at the time.
"As we planned it in 1989!"
Treehouse of Horror XXX will air October 20th
Want more? Here's one of our fave moments from Jase & Lauren – they're always up to something! Weekdays from 6AM on KIIS 101.1!