It may be 12 years since Friends left our TV screens, but it doesn't mean we've stopped watching.
If you needed any proof of that fact, all the bloopers people have recently spotted should just about do it.
MORE: The Mistakes You Never Noticed In Friends
Case in point: some keen eyed fans have spotted one major flaw from Ross and Emily's wedding.
You see there was a very important guest missing…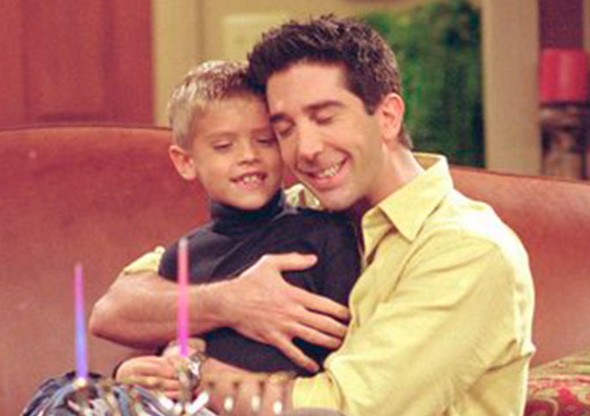 His son Ben.
While all our favourite friends (minus a pregnant Phoebe of course) were there – and that included Rachel, Ross' own son never made an appearance on the day.
And before you point out it could have been a long flight for a kid to the UK, we've been told otherwise!
According to Metro, the producers of the show forgot to invite him.
So while Ben may have celebrated Carol and Susan's big day, seems he never got to experience the bliss of that day.
Come to think of it, it's probably just as well!
Want more? Here's one of our fave moments from Jase & PJ – they're always up to something! Weekdays from 6AM on KIIS 101.1!