With the rise of social media, delivering a baby isn't as simple as it used to be.
Countless new mums post their fresh-from-the-womb baby pics to Instagram or Facebook shortly after giving birth.
Lately, they're all looking so… glamourous?
There's a new generation of new mums out there and they're getting hairstylists and makeup artists to freshen them up, right there in the birthing suite.
But most women don't have a glam squad like supermodel Miranda Kerr or Kate Middleton, but apps like Glamsquad, Vensette and PRIV provide those services straight to your home (or birthing suite!).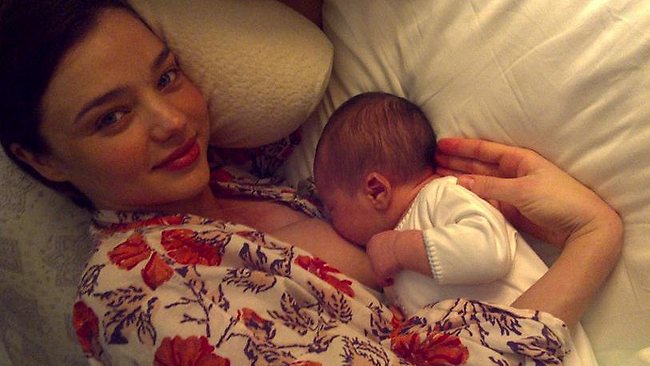 Salon Owner, Joel Warren told The New York Times:
"I think someone realized, 'Why should I not look good for that great picture that I'm going to show everybody, the first picture of my child?'"
Would you be giving it a go, or is it too weird?
Source: Mashable
Photos: ONE AAP & Instagram
Want more? Here's a bit we love from Will & Woody – catch the boys weekdays from 4PM on KIIS101.1!