In a time where plastic surgery is more accessible than ever before, some people take that as their cue to reach a whole new level of fandom.
We've seen people spend a small fortune to look like Justin Bieber and Brad Pitt, and while it's not an entirely new concept, it does continue to shock us each and every time we see a new case of 'extreme fandom.'
Such is the case for Jordan James Parke, a British make-up artist who has spent spent reportedly more than $190,000 on plastic surgery to look like his idol, Kim Kardashian.
Parke is said to have fallen in love with Kim after seeing her on an episode of Keeping Up With The Kardashians and sought to pay her the ultimate compliment; altering his appearance to look more like her.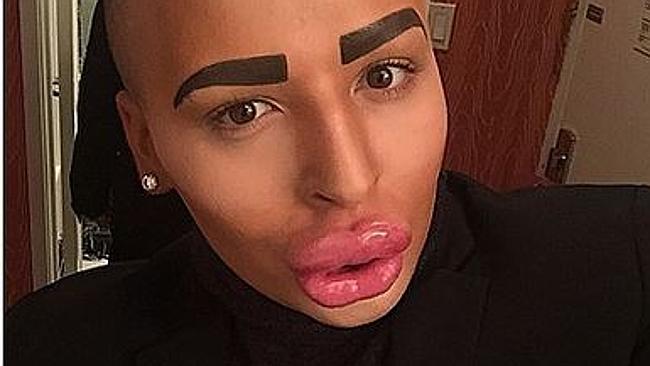 "She's the most gorgeous woman ever. Her skin is perfect, her hair, everything about her."
The 23-year-old is said to have undergone more than 50 cosmetic procedures over the years, including botox, lip fillers, laser hair removal and eyebrow tattooing.
Much like the other extreme fans who go through plastic surgery to look like their favourite celebrity, Parke laughs off the haters.
"Do they think I'm going for a natural look? If I was, I'd ask for my money back."
Images via @jordanjames2014 and @kimkardashian Instagram
Want more? Here's one of our fave moments from Jase & Lauren – they're always up to something! Weekdays from 6AM on KIIS 101.1!