Looks like April 26th is going to be a BIG day in the music biz!
Not only is it the date that P!nk's highly anticipated album Hurts 2B human is released, but we're now learning that we might just be getting new music from Taylor Swift on the same day!
Tay Tay has posted a series of cryptic messages to her social media accounts hinting to her fans that new music is coming at the end of the month!
The 'Blank Space' singer updated her profile pictures on Instagram, Twitter and Facebook to an image of a pastel sky and clouds, while adding the date 4.26 to her social media bios.
She also created a countdown clock on her website and in her Instagram story for April 26 with a source telling US Weekly that Taylor will drop the first single from her new album on that date.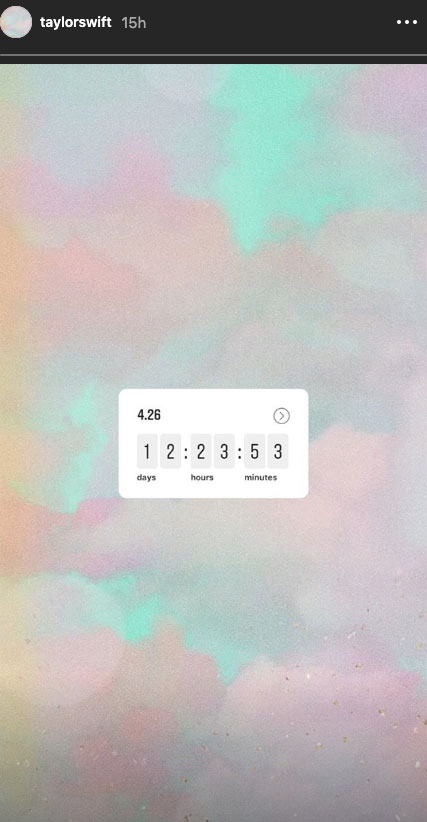 Swift has also posted an couple of images to her Twitter and Instagram accounts of sparkly diamonds with nothing but the date '4.26' written in the caption.
4.26 pic.twitter.com/E5cecDmo5f

— Taylor Swift (@taylorswift13) April 13, 2019
What's more, the first hint at new music came from Tay on April 13, which also happens to be 13 days before the big day, April 26.
As we know, Tay Tay's birthday is on December 13, and she has previously expressed that 13 is her lucky number.
We don't really know much else about what to expect from Taylor Swift's new music as our gal loves to tease us with nothing but a good cryptic message. But we don't really need more info to know that it's sure to be a good tune!
And seriously, April 26 is going to be one damn good day in the music world.
Want more? Here's one of our fave moments from Jase & Lauren – they're always up to something! Weekdays from 6AM on KIIS 101.1!