Sweetpee Rambo must rely on her personality a LOT because she has NOT been blessed in the looks department.
The Chihuahua/Chinese Crested mix is blind, has matted hair and a tiny scrawny body and to top it all off her tongue sticks out in this weird non-adorable way.
But all of these qualities didn't phase Sweetpee Rambo as she brought her A game to the annual World's Ugliest Dog contest at Sonoma-Marin Fair in Petaluma, California and WON the damn thing.
Just look at the joy on her face, major Diva moment.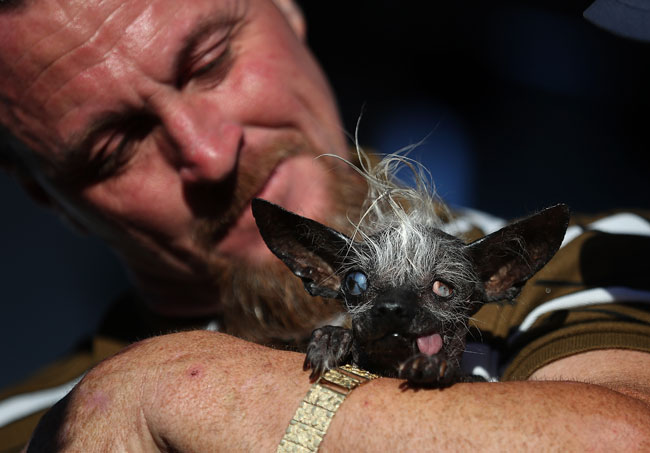 Here's the moment the 17 year old will be reliving for months to come.
Slay Sweetpee Rambo, slay.
Source Cosmo
Want more? Here's one of our fave moments from Jase & PJ – they're always up to something! Weekdays from 6AM on KIIS 101.1!